Suara.com – The polemic over the labeling of the potential danger of Bisphenol A or BPA—a chemical that can cause cancer and infertility—on gallons made from polycarbonate (a hard plastic material) by the Food and Drug Supervisory Agency (BPOM) is still ongoing.
In response to this, FMCG Insights asked the Association of Indonesian Bottled Water Companies (Aspadin) not to intervene with BPOM. "Moreover, the association has issued a 'sweep of the universe' statement which guarantees one hundred percent that drinking water in gallons for reuse is safe for consumption," said FMCG Insights Advocacy Coordinator, Willy Hanafi in his statement, Thursday (3/3/2022).
According to Willy, Aspadin as a trade lobby for the Bottled Drinking Water (AMDK) industry, should let BPOM concentrate on carrying out its mandate according to laws and regulations.
As a government agency authorized to oversee food quality and safety in Indonesia, he continued, BPOM must have had an in-depth study, careful consideration and anticipation of the future, so that it was considered to make regulations for labeling the potential dangers of BPA in humans.
Also Read:
Viral Celebration Ala Sultan, Blessings Bring Home Success Makes Gaze, Warganet: Go Home with Muscular Arms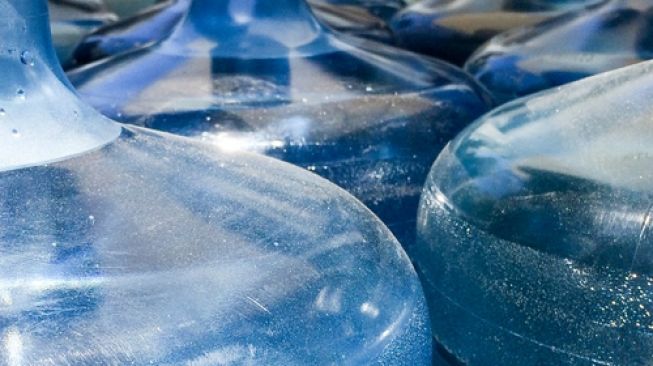 "Entrepreneurs should not intervene in the work and duties of government institutions in this very important matter," said the former Director of LBH Bandung.
Willy responded to the statement of the General Chair of Aspadin, Rachmat Hidayat, who urged BPOM to stop discussing the draft regulation on BPA risk labeling on reused gallons.
On January 30, 2022, BPOM's Deputy for Processed Food Supervision, Rita Endang, revealed that her party had discovered "a number of worrying trends" regarding BPA yielding to recycled gallons made of polycarbonate.
The findings, according to the report, are based on a postmarket sample test conducted by BPOM during the period 2021-2022 throughout Indonesia. The result is that infants (aged 6-11 months) are at risk of exposure to BPA 2.4 times the safe limit, while children (aged 1-3 years) are at 2.12 times.
According to Rita, BPOM has started planning to revise the BPA labeling on gallons made of polycarbonate, partly because it has learned from trends in many countries. In a number of countries, gallons made from polycarbonate have been banned from circulating if they do not include a warning label on the potential dangers of BPA. The State of California in the United States, for example, has implemented this rule since 2015.
Also Read:
Viral Celebration of the Sultan, Guests who Come Get Gallons of Mineral Water up to One Container of Food
Based on that, Willy reminded the bottled water industry that still uses gallons made from polycarbonate—which is at risk of BPA decay—to anticipate and adapt to advances and developments in science. According to him, the knowledge of mankind is always evolving, that's why humans are the creatures that can survive the most.