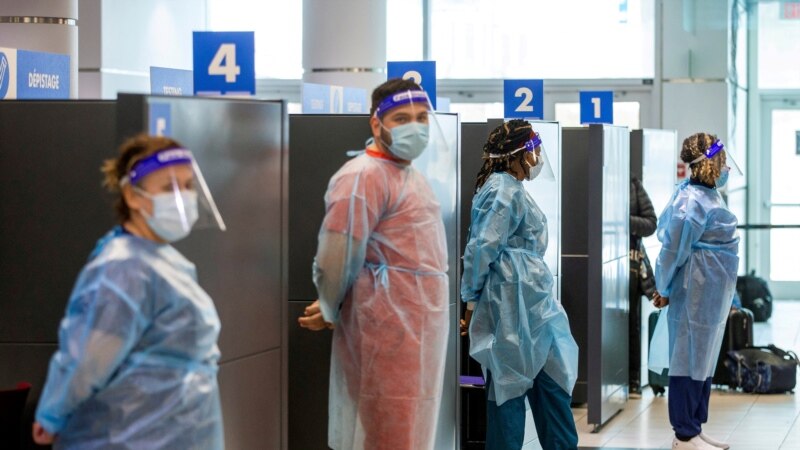 As COVID-19 cases decline, Canada announced an easing of travel restrictions starting at the end of February. The move comes ahead of a awaited spring tourist season for businesses and travelers alike.
Canadian Health Minister Jean-Yves Duclos told reporters in Ottawa on Tuesday (15/2) that travelers who had been vaccinated no longer had to undergo molecular testing for COVID-19 to enter the country.
Instead, they can choose an antigen flash test that has received approval from the country of origin of the test kit manufacturer. However, the express test must still be carried out by the laboratory and health service provider.
Canada's Ministry of Health has also announced that unvaccinated children under 12 years of age, traveling with vaccinated adults, will no longer need to be absent from school in order to self-isolate for 14 days after returning home.
Foreign nationals who have not been vaccinated are still barred from entering Canada, while Canadian citizens who have not been vaccinated are required to be tested at the airport and eight days after arrival, simultaneously undergoing 14 days of isolation.
At a press conference Tuesday (15/2), Canada's Transport Minister Omar Alghabra announced that more airports would return to accepting international flights after February 28. Currently, only 18 airports in Canada serve international routes.
In another development, Ottawa Police Chief Peter Sloly resigned after being criticized for not doing enough to stop demonstrations over the COVID-19 pandemic that has paralyzed Canada's capital Ottawa and forced Prime Minister Justin Trudeau to use emergency powers.
Protesters are still holding their positions outside the Canadian parliament building.
On Twitter, Sloly stated that: "Since the beginning of this demonstration, I have done everything possible to keep this city safe and stop this unprecedented and predictable crisis."
But critics accuse Sloly and other police officers of being too lenient in the face of the demonstrations led by the truck drivers. The truck drivers' actions were imitated around the world and constituted a major challenge to the Trudeau administration.
Many protesters have taken part since late February demanding the government lift the COVID-19 vaccination mandate. [rd/em]