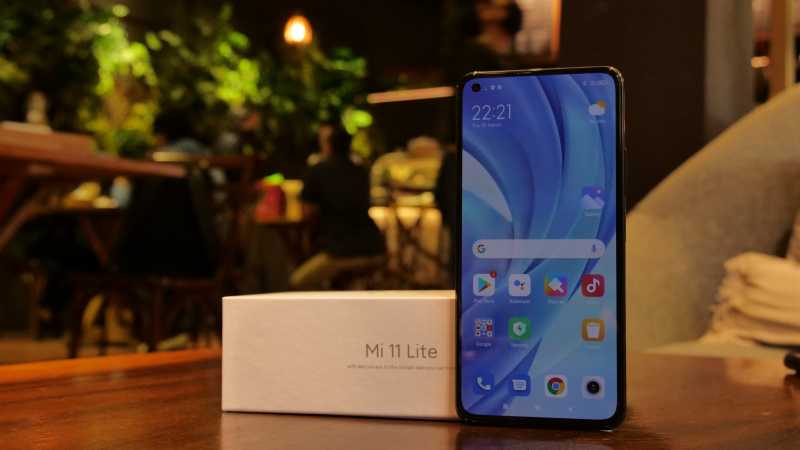 Uzone.id – The existence of MiFans has a very big influence on Xiaomi's sales in Indonesia.
They are also referred to as militant fans or hard-line fans because they are passionate about promoting cellphones made by Xiaomi which are known to be cheap but have better specifications than competitors in their class.
Just look at the report in Q2 2021, Xiaomi managed to hold the title as smartphone number 1 in Indonesia with a market share of 24 percent.
READ ALSO: Photo Gallery: A Closer Look at Camera King Huawei P50 Pro Phone
However, so many people are hunting smartphone made by Xiaomi, is it true that any Xiaomi product has an illegal status?
Uzone.id also directly asked two men who are MiFans Purwokerto: Faiz and Zidni when they were guests of the Community Week program: Militansi Mi Fans Local Guards Xiaomi Products which aired live streaming on YouTube Uzone.id.
"When it comes to counterfeiting, on the official Xiaomi website there is Mi.com, there is an official e-commerce store or a Mi Shope shop or a Xiaomi private partner. So if we want to buy fake goods or not, we can see from there too, " said Zidane.
Faiz added, according to him, the emergence of illegal Xiaomi products was probably because many Xiaomi products were not official when they first entered Indonesia.
"In the past, many Xiaomi goods were unofficial, now there are many official ones and the way to buy it is easy, just go online to the Mi Store, the nearest Mi Shop can get Xiaomi products that are definitely original," he said.
The History of the Formation of MiFans
Faiz said that MiFans Indonesia was first formed in Jakarta in September 2014. It started with frequent interactions with fellow Xiaomi users on Twitter, then spread to Instagram, then spread to cities throughout Indonesia.
MiFans Purwokerto itself was formed in August 2015. For the Purwokerto region, the MiFans who joined the meet up came from Purbalingga, Cilacap, Tegal, Pemalang.
How to Become a MiFan?
To become MiFans is not complicated. Faiz explained, just follow meet up without having to have a Xiaomi brand phone.
"We are free, anyone can join Mifans to join the meetup, even if the cellphone is not Xiaomi, it's okay to join the meetup," said Faiz, then added, "If meet up we have a new cellphone sometimes hands on so while looking at it later for example like this. Then people want it and then they can decide whether to take it or not."
Although MiFans are often called militant fans, Zidni straightens that he is more enthusiastic because MiFans are a place for Xiaomi users to share knowledge and build friendships to provide tips.
READ ALSO: 5 advantages of realme 9 Pro that are worth considering buying
Get Xiaomi Support
MiFans in Indonesia receive support from Xiaomi directly through the Xiaomi Community. For MiFans Purwokerto themselves often do meet up every Saturday afternoon when the Covid-19 pandemic hasn't hit.
In the meeting, we like to insert door prizes or small games that are supported by the Xiaomi Community.
During the pandemic, meet ups are held online and try to be held once a month.
"Even if we open online together, we are supported by the Xiaomi Community. So we go through Zoom in each other's homes," said Faiz.
Help us get to know you better by filling out a survey here