Telset.id, Jakarta – For gamers, a vacation to Japan seems to be on the holiday agenda this year. Imagine, in this country there are apartments specifically for gamers to play games with satisfaction and comfort.
Reported Telset from Soranews24 on Sunday (27/2/2022), the apartment was made by a Japanese e-sports company named Basara. These apartments, called e-rooms, are equipped with complete PC gaming devices.
For keyboard and mouse devices, tenants can choose keyboard and mouse settings from various well-known brands, such as Logicool, SteelSeries, Corsair, and HyperX.
In addition, gaming tables and chairs are also available so that tenants can play games like "gamer sultan".
The apartment manager claims to have 50 keyboard or mouse combinations available, and can be rented by gamers. This apartment provides several room packages with different rental prices.
Also read: Japanese company sells hand massager with airbag for gamers
The cheapest package is called the Beginner Plan, which has a monthly rental price of USD 340 or IDR 4.8 million per month. In this package you can play games using a GeForce GTX1650 PC with an Intel Core i7 processor and a 480GB SSD.
In addition to these packages, there is also an additional package, namely the streamer package where you can rent a webcam and microphone, which can be used to create streaming game content.
In addition to playing games, the apartment manager also provides the opportunity for content creators to rent rooms there. Because there are room packages in which there is a special PC to help content creators create or edit videos.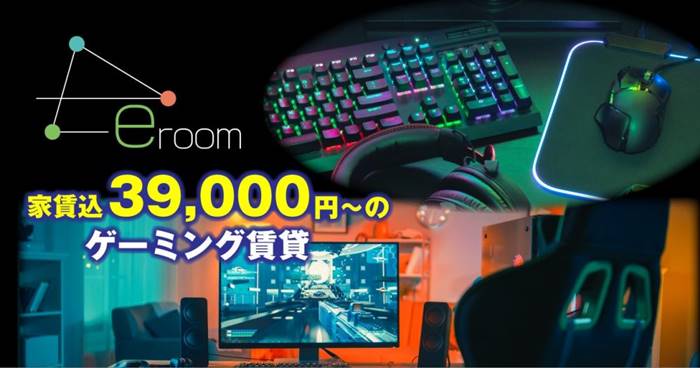 Content creators can also rent tablets or other supporting devices so they can create content to the fullest. Currently, there are 2 e-rooms apartment buildings located in Sendai, Miyagi Prefecture, Japan. The apartment will be open from March 2022.
Read also: Steam Deck Console Prime Sale Date, Gamers Must Buy!
This gamer apartment idea is indeed interesting because gamers do not need to buy expensive gaming devices. Simply by renting a room, they can enjoy the experience of playing games with fairly complete facilities.
But it's a shame if the apartment only provides PC gaming devices, and not console devices like PlayStation 5, Nintendo Wii or Xbox.
Hopefully the game devices in the e-rooms will continue to be added, so that they can reach more gamers throughout Japan and the world. [NM/IF]