Suara.com – Giving booster as the third dose of vaccine has been rolling since some time ago. People who have received two doses of the vaccine and are in good health can receive it on schedule. But when can the booster vaccine after being positive for Covid be given? Will the schedule be the same?
The provision of boosters to Covid survivor patients is strictly regulated, so that they can adjust to the patient's body condition. What is clear, before receiving a booster, the patient must be declared completely cured and no longer has the remaining Covid virus in his body.
Post-Covid Booster Delay
In the first and Delta variants, a delay period is suggested before receiving the vaccine. This is because after recovering from these variants, the body naturally has a high enough immunity to the Covid virus. So giving a booster can be delayed.
Also Read:
Rising from the COVID-19 Pandemic, Central Java Chamber of Commerce is Optimistic that Tourism is One of the Economic Potentials that Can Be Relyed on
Some data shows that giving the vaccine after recovering from Covid itself can vary between 30, 60, to 90 days from the previously set schedule. However, it is still advisable to consult with your trusted doctor, because this will also depend on the condition of your body and the readiness of your own body.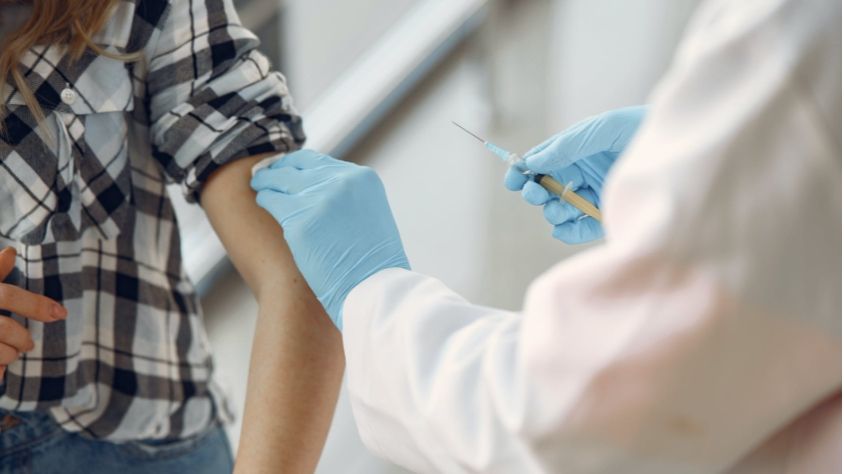 Differences for Omicron Variants
Well, a different case applies to the Omicron variant. In many studies conducted, Omicron variants have the ability to escape the resistance formed from previous infections. Therefore, there is still quite a lot of data needed to determine when the booster vaccine is after being positive for Covid Omicron.
According to the CDC's own reference, additional injections after Omicron's isolation period is complete can be done. As long as you qualify for a booster or even the first or second vaccine, you can get these vaccines on schedule.
In Indonesia, the regulations for the provision of booster vaccines for Covid-19 and Omicron survivors are issued by the Ministry of Health. Where the period of booster vaccination after infection with Omicron is at least 1 month for mild symptoms and 3 months for severe symptoms after being declared cured.
Also Read:
Shortened, Booster Vaccine Interval is only 3 Months After Primary Dose Vaccine
With a note, the period of booster vaccination is a minimum of 6 months since the survivors received the complete two-dose vaccine.
But of course, to be safer and more secure, it is highly recommended to consult a doctor you trust, who knows for sure about your body condition. So later, the best and most appropriate recommendations can be given regarding the provision of this booster itself.
That was a little information regarding when to get a booster vaccine after being positive for Covid. Hopefully it can be useful information, and congratulations on your next activity. Hopefully always healthy!