Uzone.id – Asus opens 2022 with the presence of the ExpertBook B5 business laptop which is aimed at the millennial generation with high productivity and accustomed to working from anywhere.
Several things are highlighted by this product, starting from the design, weight, to the optimization of the OLED screen that is carried.
From the explanation of Asus Indonesia's Field Account Engineering Lead, Rifan Fernando, there are two models of ExpertBook B5 presented, namely: clamshell and convertible.
"Weighing only 1 kilogram, the ExpertBook B5 laptop from Asus has been tested for durability, starting from pressure, vibration, drop tests, and other extreme tests. This is important because we are targeting ExpertBook B5 for millennials who live in a high level of mobility," Rifan explained at the launch event, Sunday (27/2).
The body and physics of this laptop are claimed to be sturdy thanks to the material magnesium-aluminum alloyas well as US military standard certification (MIL-STD 810H).
Also read: Apple wants to release 7 new laptops, what are they?
Asus ExpertBook B5 is powered by an 11th Gen Intel Core processor with DDR4 3,200 MHz memory with a capacity of up to 48 GB. While the storage relies on a PCIe SSD with a capacity of 2 TB and can be configured in RAID for increased performance.
Equipped with a TPM 2.0 chip for data security, the ExpertBook B5 laptop series is equipped with a biometric security system in the form of a fingerprint sensor that is integrated with the Windows Hello feature.
One of the things that makes Asus confident that the ExpertBook B5 is suitable for millennials with high productivity and mobility is the presence of many ports even though the laptop body is thin.
Technical Public Relations of Asus Indonesia, Riandanu Utomo, said that the available ports are USB Type-A, HDMI, 3.5mm combo audio port, and gigabit ethernet via Micro HDMI. Two USB Type-C Thunderbolt 4 ports are also available on this laptop.
"The data transfer speed is high, up to 40 Gbps, the Thunderbolt 4 port on the ExpertBook B5 laptop series can also be used for charging and output display port which supports resolutions up to 8K," said the man who is familiarly called Danu.
Also read: The appearance of a Samsung laptop that will be released at MWC 2022
Talking about the two models presented, ExpertBook B5 clamshell It has a screen that can be opened up to 180 degrees. While the version screen convertible can be rotated up to 360 degrees.
Well, the OLED screen that Asus brought for the Expertbook B5 has a 100 percent DCI-P3 color gamut and pocketed the PANTONE Validated Display certification.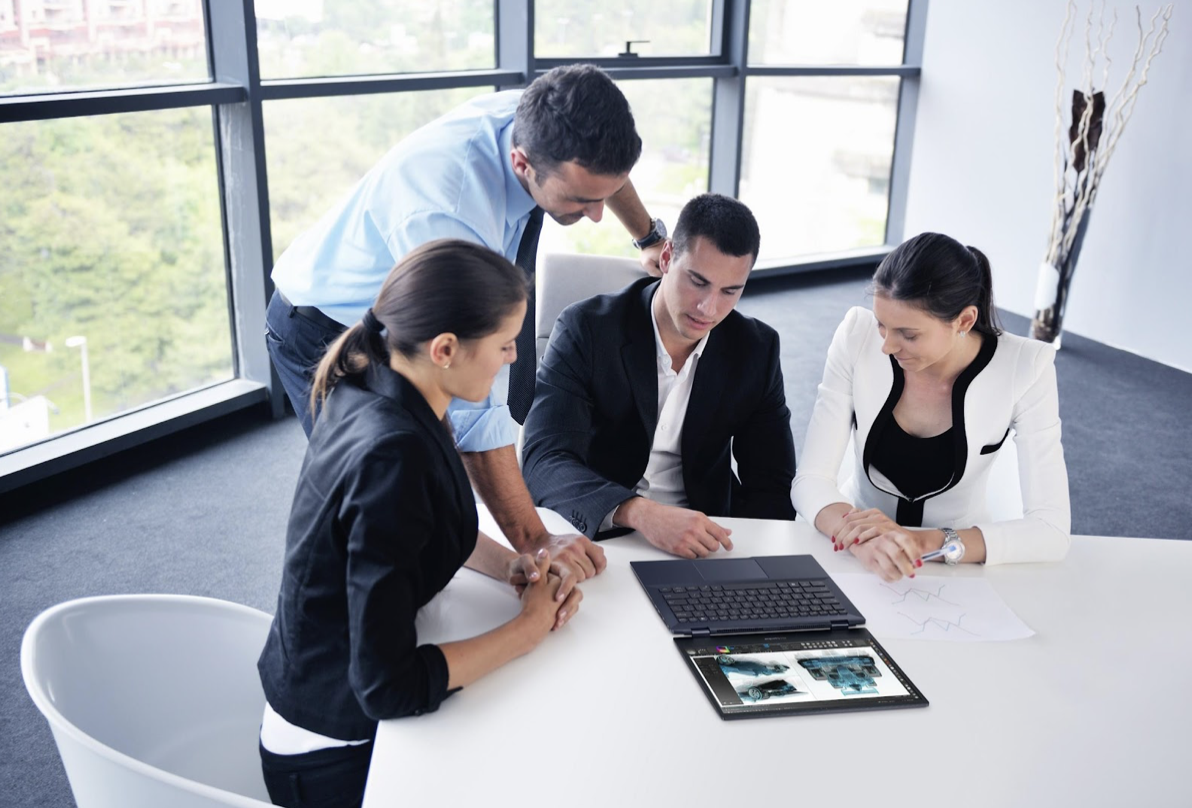 This OLED screen also supports HDR technology and is VESA DisplayHDR True Black certified, as well as a feature called Eye Care. This feature allows the spectrum of blue light that is harmful to the eye to be drastically reduced without compromising visual quality.
The ExpertBook B5 battery is claimed to last up to 14 hours on a single charge.
There is also a two-way feature AI noise canceling which allows the artificial intelligence (AI) system to recognize and eliminate various types of noise when the ExpertBook B5 user is video calls.
Interestingly, this feature not only applies to the microphone on the ExpertBook B5 in one direction, but can also eliminate noise from the interlocutor.
About the price, Asus has priced the ExpertBook B5 convertible Rp. 21 million, while the version clamshell for Rp. 22 million.
Help us get to know you better by filling out a survey here