Suara.com – The Indonesian government provides special dispensation for tourists who vacation in Bali without the need for quarantine.
Through this policy, the COVID-19 Task Force hopes to revive the tourism industry which had slumped. This policy, like other policies, will continue to monitor its impact on the transmission of COVID-19 cases.
"With the consideration that the monitoring of quarantine-free trials of foreign tourist arrivals in Bali in recent times has not led to a significant increase in cases," Government Spokesperson for Handling COVID-19 Prof. Wiku Adisasmito was quoted from the official website of the COVID-19 Task Force.
The government believes that with a collaborative strategy of all parties in implementing strict health protocols during this gradual relaxation period, people will gradually be able to return to their activities in controlled cases.
Also Read:
Ahead of Nyepi, Foreign Tourists from Bali Invade Lombok, Lembar Harbor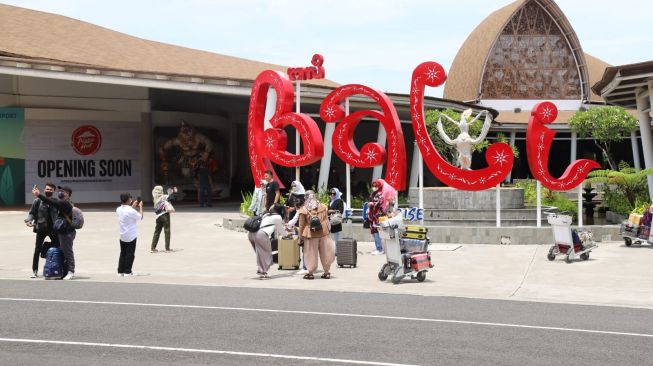 Then, to prevent crowds, the community should be able to set a priority scale and measure the risk of transmission during activities. For example, people can avoid crowded places to visit and delay travel, especially for the elderly as a vulnerable group.
"In principle, the government does not prohibit people from doing activities. People can carry out activities including mobilization if they are committed to maintaining health protocols both before, on their way, and when they arrive at their destination," concluded Wiku.
Previously, it was reported that Indonesia cut the duration of quarantine to only 3 days for foreign travelers who had been vaccinated against COVID-19 completely or had boosted.
Furthermore, if the case continues to decline, on March 14, 2022, trials of removing quarantine will be carried out in Bali, Bintan, and Batam.
"March 14, 2022 trial without quarantine in Bali with conditions required, quarantine to see the development of the situation, including vaccination requirements and PCR examination," said Ministry of Health Spokesperson, Siti Nadia Tarmizi.
Also Read:
Bontang Covid-19 Task Force Trick Knows Residents Who Have Not Vaccinated, Require the Purchase of Cheap Cooking Oil with Vaccination Cards
Even so, Nadia has not been able to confirm further how Indonesia's definite rules will abolish quarantine rules on April 1, because it is still being reviewed by the Covid-19 Handling Task Force (Satgas).