Telset.id, Jakarta – The number of Tokopedia users who make buying and selling transactions on Tokopedia Emas suddenly makes transactions in this feature soar. It is noted that transactions in this feature have grown more than 12 times since its launch.
Through an official statement received on Sunday (27/2/2022), Tokopedia's Senior Lead Fintech Ruth Afrita explained that gold is one type of investment that is widely chosen by the public.
This has driven the growth of gold buying and selling transactions more than 12 times on Tokopedia Emas over the last 3 years or since the feature was released.
Also read: Paying school tuition is as easy as shopping at a shop, here's how
In addition to the transaction growth, Ruth also found another fact that the number of users of the feature also increased almost 27 times.
"In 3 years, gold buying and selling transactions at Tokopedia Emas grew more than 12 times and the number of registered users grew almost 27 times," said Ruth Afrita.
The increase in the number of transactions and users cannot be separated from the advantages of Tokopedia Emas. There users can transact and invest in gold safely, easily, and affordably.
It is safe because Tokopedia partners with Pegadaian and Pluang, and is supervised by the Financial Services Authority (OJK), and the Commodity Futures Trading Supervisory Agency (CoFTRA).
It's easy because it only takes a few steps to buy gold on the platform.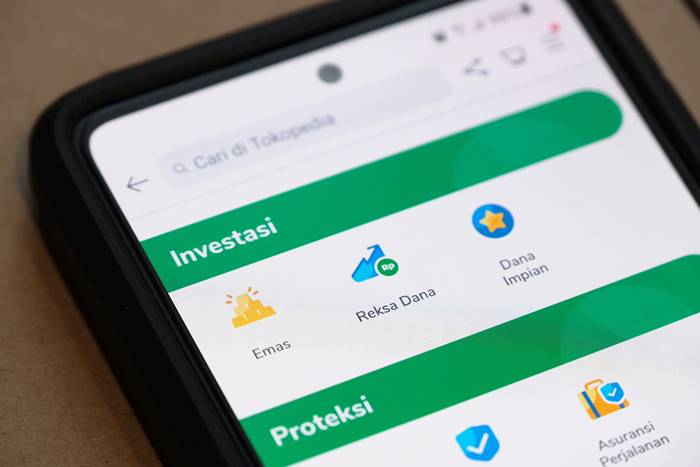 Just type Gold in the search field, select Buy Goldenter the desired rupiah or gramation nominal, then pay with the preferred payment method.
While this feature is also affordable because anyone can buy gold starting from Rp. 5,000 only. Users can also get cashback up to Rp. 150,000 by using the promo code NABUNGEMAS for Tokopedia Emas by Pluang.
Ruth also hopes that with the various advantages offered, the buying and selling transaction feature can give birth to many gold investors who can support economic equality in Indonesia.
Also read: How to Delete Tokopedia Account Via Laptop and HP
"We hope that through Tokopedia Emas, millions of new investors can be born in Indonesia so that apart from being in line with the target of investors from the government, Tokopedia can also support the realization of financial inclusion and economic equity digitally," concluded Ruth.