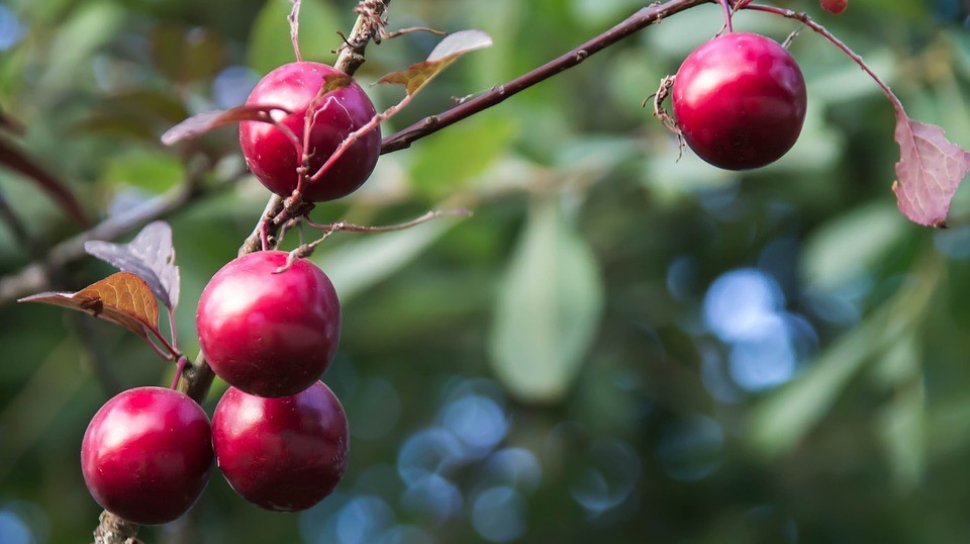 Suara.com – A study found that eating plums can help prevent and delay brittle bones in postmenopausal women.
That's because plums have the ability to reduce inflammation and oxidative stress, which contribute to bone loss.
Plums themselves are good for the intestines. However, according to a study led by Penn State, prunes are also good for bone health.
The study was published in the journal 'Advances in Nutrition', quoted by Suara.com from the Hindustan Times, Monday (28/2/2022).
Also Read:
7 Signs of Menopause Common to Women Apart from Menstrual Cycle Changes
Researchers found that prunes can help prevent and delay postmenopausal women from fighting brittle bones, because they reduce inflammation and oxidative stress, both of which contribute to bone loss.
"In postmenopausal women, lower estrogen levels can trigger increased oxidative stress and inflammation, increasing the risk of weakened bones that can lead to fractures," said Connie Rogers, professor of nutritional sciences and physiology.
"Eating prunes into the diet can help protect bones by slowing or reversing this process," she adds.
Osteoporosis is a condition in which bones become weak or brittle which can occur in anyone of any age. But according to the researchers, the condition is most common in women over the age of 50.
This condition affects more than 200 million women worldwide, causing nearly nine million of them to fracture each year.
Also Read:
6 Advantages of Almond Milk for Health, Suitable for People with Lactose Intolerance
While drug therapy is used to treat osteoporosis, researchers say there are gaps in treating the condition with nutrition.
"Fruits and vegetables rich in bioactive compounds such as phenolic acids, flavonoids and carotenoids have the potential to help protect against osteoporosis," said Mary Jane De Souza, professor of kinesiology and physiology.
"With plums, in particular, they have received attention in previous studies," he added.
According to the researchers, human bones have the ability to continuously build new bone cells, while discarding old ones. But as we enter the age of 40, the destruction of these old cells begins to outpace the formation of new cells.
This can be caused by several factors including inflammation and oxidative stress, which is when free radicals and antioxidants are out of balance in the body.
On the other hand, prunes have many nutritional benefits such as minerals, vitamin K, phenolic compounds and dietary fiber, ingredients that may help counter some of these effects.
For their review, the researchers analyzed data from 16 preclinical studies in rodent models, ten preclinical studies and two clinical trials.
Across studies, researchers found evidence that eating prunes helped reduce inflammation and oxidative stress and improve bone health.
For example, clinical trials found that eating 100 grams of prunes or about 10 prunes daily for one year increased bone mineral density of bones in the forearm and lower spine and reduced signs of bone turnover.
In addition, eating 50 or 100 grams of prunes a day for six months prevented a loss of total bone mineral density and a decrease in TRAP-5b – a marker of bone resorption, compared to women who did not eat prunes.
"Overall, evidence from in vitro, preclinical studies, and limited clinical studies suggests prunes may help reduce bone loss," Rogers said.