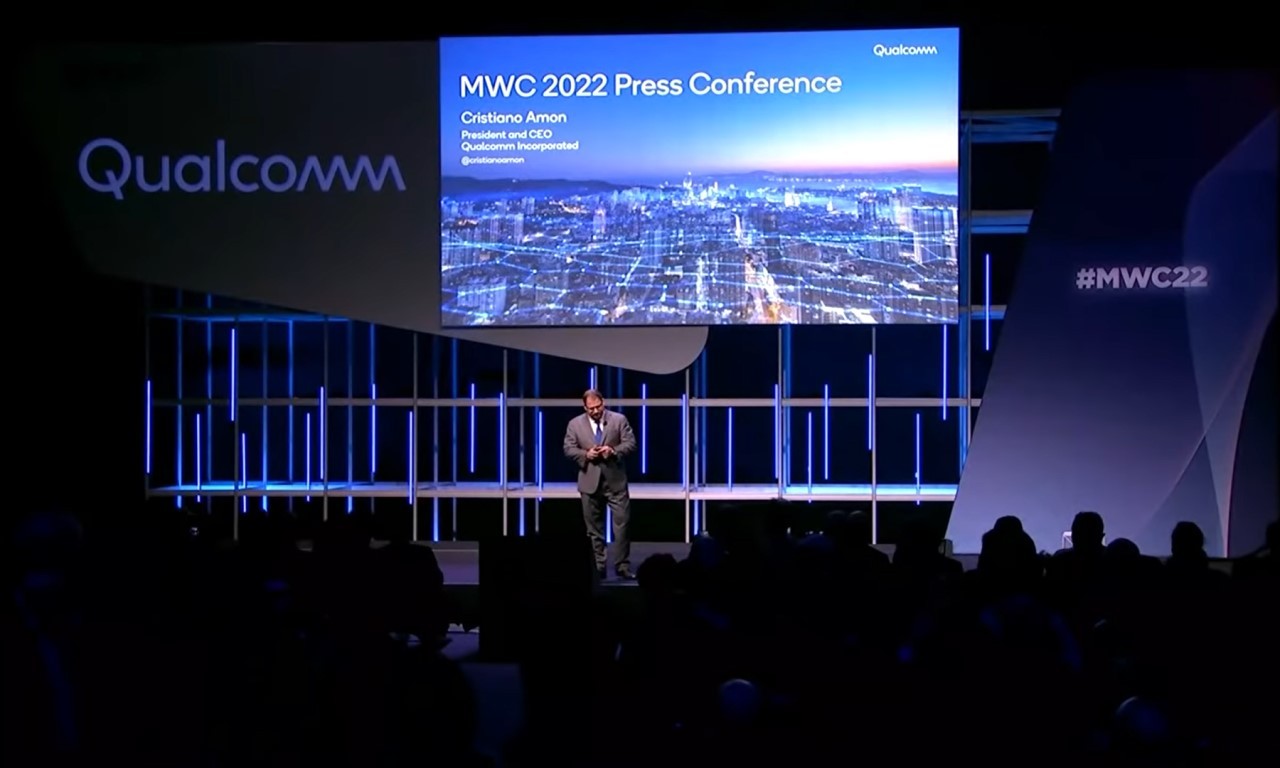 Gadgetren – At the Mobile World Congress (MWC) 2022 in Barcelona, ​​along with other technology manufacturers, Qualcomm also showcased a line of new product innovations that have been prepared and will soon enliven the global market.
The first is Snapdragon Connect, which allows all devices such as mobile phones, laptops, AR, smartwatches, game consoles, and cars with connectivity support to be connected automatically.
Technologies collaborated in implementing Snapdragon Connect include 5G with Sub-6 & mmWave, WiFi 6E or above, and Bluetooth 5.1 or above. This new innovation will offer better speed, more responsiveness, superior network coverage, and improved battery life.
Then Qualcomm also introduced new voice platforms including Qualcomm S5 and Qualcomm S3. The Qualcomm S3 and S5 platforms will provide the best sound experience such as listening to audio music, videos, recordings, and games with low latency. Supported technologies include third-generation Active Noise Cancellation and optimization features for audio sharing and broadcasting via Snapdragon Sound.
In addition, Qualcomm also announced the latest generation of WiFi connectivity, namely WiFi 7 which is equipped with FastConnect 7800 which offers speeds of up to 5.8Gbps. WiFi 7 is also supported by Snapdragon Sound with Intelligent Dual Bluetooth.
Not only that, Qualcomm also brings the latest chipset known as the Snapdragon X70 5G modem-RF which is the world's first 5G Artificial Intelligence (Al) technology chipset that is connected to the 5G Modem-RF system.
The 5G AI technology on this chipset is claimed to be able to deliver 5G speed, range, mobility, and resilience. The chipset also has an expanded mmWave configuration, 5G spectrum aggregation, and 5G global multi-SIM.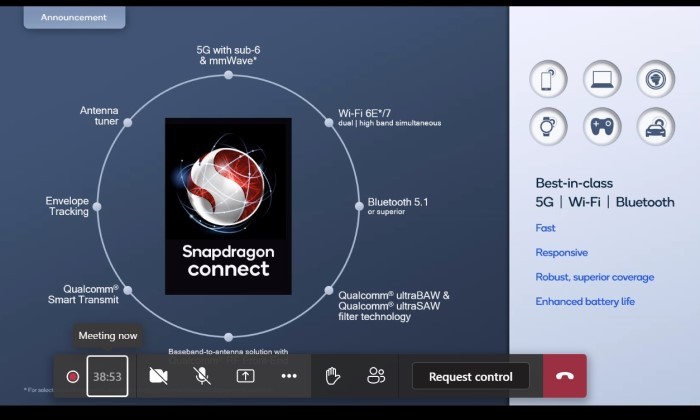 As for 5G mmWave in this chipset, Qualcomm has carried out tests that allow further expansion of 5G mmWave commercialization worldwide as it has demonstrated speeds exceeding 8 Gbps through 4×200 MHz mmWave spectrum aggregation in the n258 (28 GHz) band on Xiaomi phones featuring 5G mmWave with infrastructure connected to ZTE using 5G standalone dual connectivity.
Furthermore, the aggregation of 5G carriers in downlink and uplink, as well as 5G switched uplink, enables increased average speeds and stronger connections in challenging conditions such as cell edges far from cellular base stations.
For the global 5G Multi-SIM on this chipset, Qualcomm mentions that it is able to maximize connectivity to various network combinations and allows the phone to be compatible with multiple multiple network configurations simultaneously.
This includes Dual-SIM Dual-Active (DSDA) and 5G mmWave support. On Dual-SIM, dual-active (DSDA) 5G + 5G with Snapdragon X70 Mobile-RF chipset, Qualcomm tested a modified Xiaomi phone with active DSDA calling over a concurrent connection to ZTE's commercial network (n78 + n41).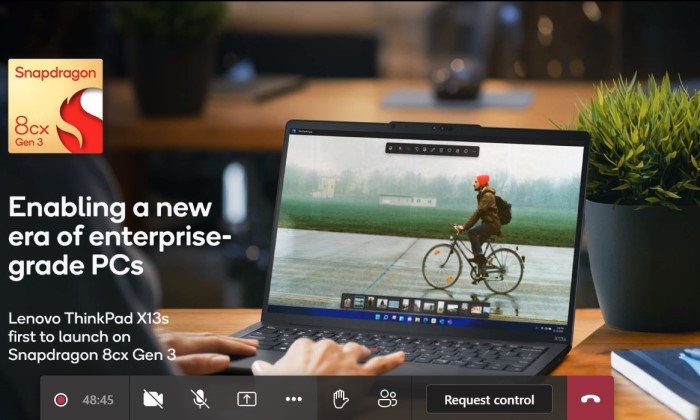 As a result, it enables simultaneous 5G (VoNR) video streaming and voice experience. This test provides Qualcomm's latest achievement to support global 5G multi-SIM and expands the capabilities of the Snapdragon 5G Modem-RF System which allows mobile phones to simultaneously connect to different 5G standalone networks with two different operators.
Finally, Qualcomm will also present a Snapdragon 8cx Gen 3 processor to support business-class laptop devices which are predicted to have 85 percent faster speeds than the previous generation.
In addition to 5G network support, this laptop also has a cooling system that is different from laptops in general because it does not require a fan component so it is quieter. Priced at 1,100 USD or 15.7 million Rupiah, this processor is rumored to be supporting the Lenovo ThinkPad X13s laptop which will be launched in May 2022.