Suara.com – The Ministry of Health (Kemenkes) admits that a long holiday or long weekend on February 26-28 2022 has the potential to increase Covid-19 cases again.
Therefore, the Spokesperson for the Ministry of Health, Dr. Siti Nadia Tarmizi, reminded the public to carry out early detection or testing for Covid-19 and self-isolation or isoman when there is close contact without symptoms or mild symptoms, after the holidays.
"The most important thing is for the community to isolate, if there are symptoms, close contact, do isolation, this is to break the chain of transmission, where we know this Omicron spreads quickly," said Nadia at a press conference at the Ministry of Health, Tuesday (1/3/2020). 2022).
This early detection and isomanism, said Nadia, is a form of community contribution and participation to immediately end the Covid-19 pandemic in Indonesia, so that it can immediately enter the endemic phase.
Also Read:
List of Red Dates for March 2022, There is a Long Weekend for Healing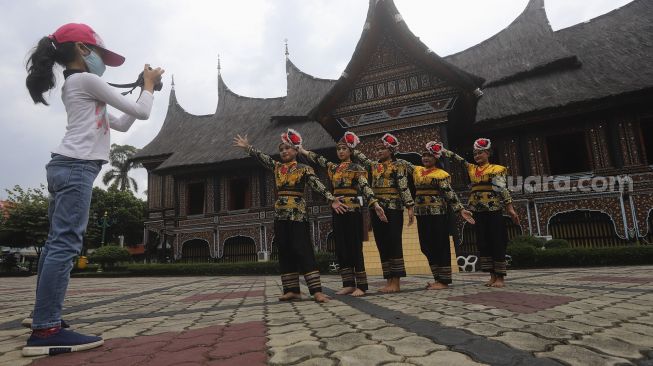 The good news is that isoman is no longer burdensome because as of March 1, 2022, the length of time for isoman is no longer necessary for 14 days, but only 7 days without symptoms and no need to undergo a PCR test to be declared complete.
This is because automatically, after the Peduli Protect application isoman after 7 days, Covid-19 patients who were previously black will turn green again.
Moreover, currently, in 14 provinces in Indonesia, there has been a decline in the trend of Covid-19 cases, such as Jakarta, Banten, West Java, Bali, NTB, Maluku, South Kalimantan, Central Kalimantan, North Sulawesi, South Sumatra, North Sumatra, Papua and West Papua.
Nadia hopes that the community can help so that this case does not spike again, and keeps Covid-19 within the threshold that can be handled and observed.
"But if this increase in cases can be handled properly, meaning that it can be controlled, so it doesn't cause anything more severe, of course this is still within the limits that can be observed together," concluded Nadia.
Also Read:
Tourist Visits Rise in Long Weekend End of February 2022, Manager of Tourist Attractions in Lembang Harvest Berkah