Suara.com – Along with the addition of Omicron cases that occurred in Indonesia, the government then made various latest adjustments. What's hotly discussed is the length of Omicron's recently adjusted quarantine period.
Not only that, you will also read about the schedule for re-PCR, as well as things that can be done during quarantine so that the body recovers quickly. Let's discuss one by one regarding all these things.
Omicron Quarantine Period
Actually, judging from what has happened, Omicron's quarantine period is somewhat shorter.
Also Read:
Omicron cases increase, 107 health workers in the city of Jogja are exposed to Covid-19
1. For a person who is infected but has no symptoms, the quarantine period is carried out for 10 days after specimen collection and positive confirmation. On the sixth day, the first PCR exit test was carried out to control the condition. If it is declared negative, then with the consideration of the doctor or health worker the patient can complete the quarantine period.
2. For symptomatic patients, quarantine is carried out for 10 days from the onset of symptoms, and three days free of symptoms of fever and respiratory problems. So the total that was done was 13 days. Patients may only leave the quarantine period if they are confirmed negative and symptom-free, and with the consideration of doctors or health workers.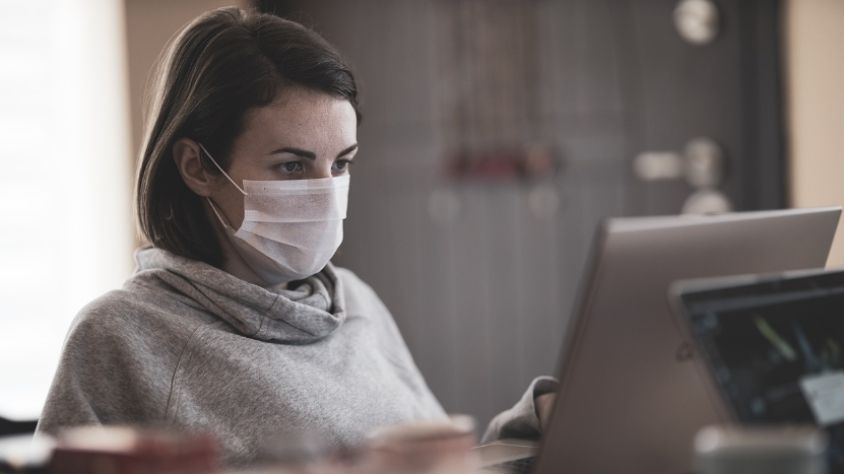 Repeat PCR Schedule for Self-Quarantine Patients
As stated above, there is a schedule of PCR tests in place to help control the patient's condition. Specifically, the following schedule can be used as a reference.
H+0 is the date of confirmation of a positive PCR test, and the start of the quarantine period.
H+6 is the first time that the first PCR exit test is carried out to see if the patient's condition is negative or still positive. Later these results will be considered by health workers or doctors.
H+10 becomes the next exit test when the first exit test is still positive. When on d+10 this is still positive, the patient must continue his self-quarantine until the exit test results show negative results and are no longer showing Omicron symptoms.
Then What to Do During Quarantine or Isoman?
Also Read:
These are the characteristics of cough in patients with Covid-19 variant Omicron
So, in order to undergo quarantine or self-isolation, there are several things you can do to speed up the recovery process.
1. Get enough rest so that the immune system can work optimally against the virus.
2. Eat nutritious food so that the immune system can be fully awakened.
3. Light exercise to keep sweating and improve mood.
4. Sunbathing at the appointed time.
That was a brief bit of information about how long the quarantine period for Omicron and related sundries will be. Hopefully it can be useful knowledge, and congratulations on continuing your activities!