Interested in trending your Replies on Instagram stories? It's actually quite easy, you can even search for your Reply on your IG account.
If you don't know how the Your Reply feature on Instagram works, then what you need to know is that this is one of the sticker features in Instagram stories.
This sticker became a trend on Instagram to provide a challenge. For example the challenge to name a favorite food or something else.
Other users can also press the sticker while viewing the story and participate in the challenge. This is why these stickers are quite unique and trending on Instagram.
Every Instagram profile photo that appears, means that they have taken up this challenge with their own answers.
So you also know who has responded to the challenge.
Are you interested in your Reply feature on this one Instagram story? You will understand how below.
How to Make Your Reply on Instagram Story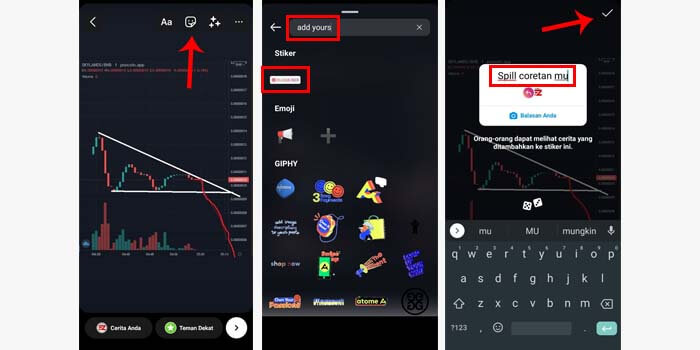 As mentioned above, this feature is one of the sticker features on Instagram stories. You can use it quite easily.
Follow the method below:
First, run the Instagram application on your cellphone.
Go to the Instagram story creation menu.
Then, create your own story, whether it's just text, photos or videos.
Press the Sticker menu in the top menu row.
Search and select Sticker Your reply or Add Yours in English.
Specify the title of the challenge you want.
If so, press the icon tick at the top right.
Now, submit the story to your IG.
Well, now you have successfully created your reply on Instagram. Now, anyone who sees the Instagram story has the right to reply to the challenge with their own answer.
How to Follow Your Replies on Instagram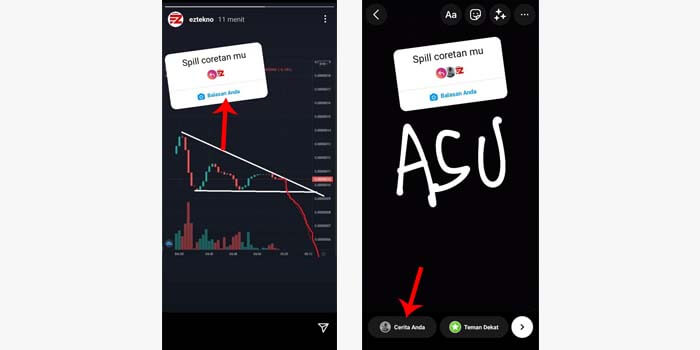 If you want to participate in this trend, you only need to open an Instagram story. The method is relatively easy, like creating a regular Instagram story.
Open the Instagram app first.
Then open the Instagram story that you want to join the challenge.
If it's already open, press Your reply.
Then, you will be directed to the creation of an Instagram story.
Insert an image, text, or video that matches the answer you want.
After that, send the Instagram story.
Finished.
How to Find Your Reply on Instagram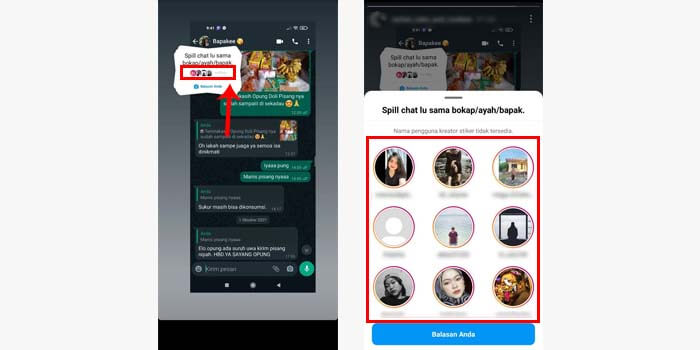 How to find your replies on Instagram? It's actually quite easy. You just need to open the Instagram story.
Then, there will be many views of Instagram profile photos that describe them all having answered the challenge.
You can tap on your profile photo to see your replies. Or you can also see replies from other people by tapping their profile picture.
Closing
Well, that's how to create, reply and view your replies on Instagram. Very easy isn't it?
If you want to create a new challenge trend, then you can customize the challenge title to your liking. Good luck!