The Instagram feature is getting more and more developed for the convenience of users and makes it easier for various accesses to use the Instagram application. Among the features developed, there are several features that have also been improved and repositioned, such as the feature to view posts that have been liked on Instagram.
If you've ever liked someone's post and want to see it again, there's a way on Instagram. However, it turns out that the menu position has now changed on Instagram, maybe those of you who have updated the application will feel the difference. For those who haven't seen the difference, let's update the application first because application updates can give a fresh and new look.
What's the point of seeing posts that we've liked or liked on Instagram? Of course there are benefits because we can see previous information that may be useful for now. In addition, seeing posts that we've liked can check who popular users appear on our Instagram homepage.
For those of you who are curious about how to see the posts you like on the latest version of Instagram to ensure previous posts that might be useful, we have summarized the explanation in this article. We will also present in full the latest Instagram features, see the explanation below!
How to see the posts we like on IG 2022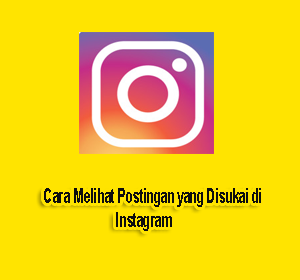 Many people still don't know this secret trick and think that the posts we've liked will be missed and we won't find them again. Even though you can see it again in a very easy way and the features have been provided on Instagram. You can see a collection of posts in real time even the old ones.
You can use this feature on Android and Iphone, no exception for any user. However, you will not be able to find posts that you have liked or liked if they have been lost and deleted by Instagram users or parties. The loss of the post was due to various factors as follows:
Removed by Instagram user
Already archived and not showing on Instagram feed
The user is disabled or blocked by Instagram which causes the Instagram account to disappear
Removed by Instagram for violating policy
Contains sensitive content such as violence or pornography
and much more
So, those are some of the things that cause posts that we like to disappear and not be found. Next we will discuss how to easily like posts on Instagram. We will also provide additional information to hide likes on Instagram. Let's read this article to the end!
1. How to View Liked Posts on Instagram
In this section we will discuss how to see the posts we've liked on the latest Instagram, here's how you can follow:
First open and login to your Instagram account
Then click the profile icon in the lower right corner
Click the three line icon in the top right corner and click the activity menu or Your Activity
After that click menu Interaction or Interaction and select menu likes
On that page, you can see a collection of posts that you've liked or liked
Finished
2. How to hide the number of likes on Instagram
Next we will discuss how to hide likes on our own posts on Instagram so that they are not visible to other Instagram users, here's how you can follow:
The first step is to open and log in to your Instagram account
Choose one of the posts that you want to hide the number of likes then click the dot or three lines icon in the upper right corner of your post
Then click the menu hide the number of likes
Finished
To hide likes on other people's posts, there is also a way to focus more on content only
How to open settings then click privacy
Select the post and click the hide likes and impressions button
The final word
So many articles that we can summarize on how to see liked posts on Instagram 2022, we hope this article can help you to find past posts that you want to look back on. Look forward to always updating articles from our site!