Suara.com – One study found that people infected with the Omicron variant were less likely to contract the BA.2 subvariance.
This Omicron variant has spread rapidly throughout the world carrying many mutations, which are related to the transmission and release of immunity.
This Omicron variant is also divided into three subvariants with substantial genomic differences, particularly between the BA.1 and BA.2 subvariants.
In the midst of declining cases of the Omicron variant, many countries in Europe and Asia have detected an increase in BA.2 cases.
Also Read:
Omicron stealth is called more contagious, recognize the various symptoms and who is vulnerable to infection
With a spike in the BA.2 subvariance, a large number of reinfections from previous cases have been observed. This raises the question that this BA.2 subvariant can escape innate immunity after being infected with the Omicron variant or the B1 subvariant.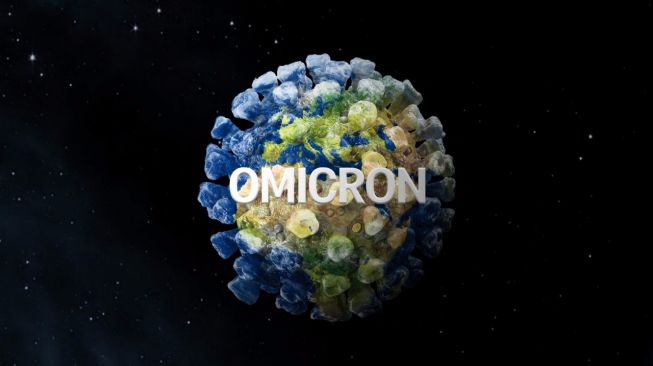 "We found evidence that reinfection of the BA.2 subvariance can occur after BA.1 infection, but this is relatively rare," said correspondent author Morten Rasmussen, from the Department of Specific Diagnostics for Viruses and Microbiology, at the Statens Serum Institute, Denmark. Times of India
Meanwhile, the re-infection rate appears to be low given the high number of positive coronavirus tests during the study period.
To explore, a team of several Danish and Australian researchers selected a subset of a sample of more than 1.8 million cases of infection in the period from 22 November 2021 to 11 February 2022.
They selected individuals with two positive samples, more than 20 and less than 60 days old.
Also Read:
There is an increase, the Deputy Governor of DKI Calls the Beds of All Covid-19 Referral Hospitals in Jakarta Filled with 40 Percent
Out of a total of 187 reinfection cases, they identified 47 cases of BA.2 reinfection immediately after BA.1 infection.
Furthermore, studies have shown that reinfection of Omicron BA.2 after infection with the Delta variant and subvariant BA.1 is common in young adults under 30 years of age and not vaccinated.