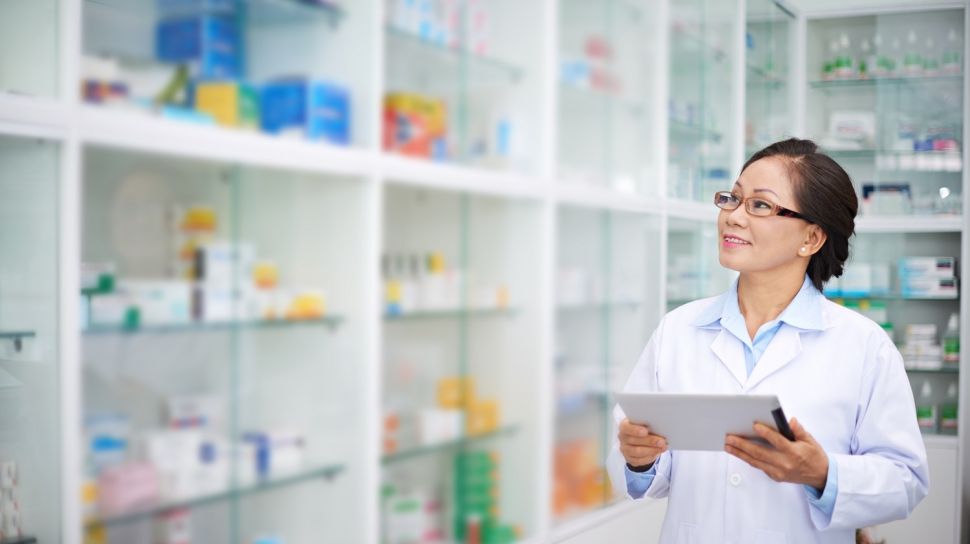 Suara.com – The Covid-19 pandemic, which has been running for two years, has brought many changes in the world of health services. Restrictions to avoid Covid-19 gave birth to digital services to be able to reach the public.
Like digital pharmacies that have recently sprung up. One of them is that Bumame Pharmacy has officially launched a new business unit, namely Bumame Apotek
One of the services offered is No OTC display. President Director of Bumame Pharmacy, James Wihardja, explained, No Over The Counter (OTC) display means without displaying drugs in the window.
With this service, James allows customers to order directly through a digital kiosk and can consult directly with a pharmacist without the need to go around the entire pharmacy window to get the medicine they need.
Also Read:
North Sumatra DPRD Chairman Baskami Ginting Exposed to Covid-19, Lives Isoman at Home
"We are releasing this service to make it easier for customers to fulfill their drug and vitamin needs through a digital kiosk that is easier and more practical," said James in his statement, Wednesday (2/3/2022).
James explained that his party also provides a complete package of medicines and vitamin packages, one of which is the Care Package for customers who are confirmed positive for Covid-19 without symptoms, and the Protection Package which is specially designed to meet the needs of vitamins to maintain body immunity during a pandemic such as At the moment.
Meanwhile, continued James, the Apotek Digital Kiosk service in collaboration with DAV is a digital transaction machine or tool that allows customers to order goods without having to deal with pharmacists in the service department.
The payment process is also carried out through a cashless (non-cash) payment system to maximize security. In addition, Bumame Apotek is also equipped with pharmacists who are always ready at the front desk to receive prescriptions or consult.
Not only that, in accordance with its slogan, namely "One Stop Health Solution", Bumame Apotek is integrated with two other services, namely Telemedicine and DNA Testing.
Also Read:
Two Years of Pandemic in Indonesia: 5.5 Million Positive Cases and 148,660 Lives Lost Due to Covid-19
For Telemedicine, Bumame Apotek has chosen to work with WhiteCoat, a leading telehealth provider in Singapore and for DNA Testing services, Bumame is partnering with NalaGenetics which has received certifications and awards in the health and medical field.