Uzone.id – Apple today unveiled its new Mac Studio devices and Studio Display monitors at the Apple Event, March 8, 2022 local time.
Apple introduces Mac Studio and Studio Display, new Mac desktops and displays designed to meet the needs of users to build the studio of their dreams.
Mac Studio is powered by the new M1 Max and M1 Ultra, claimed to be the most powerful computer chips in the world today.
With Mac Studio, users can perform demanding activities such as rendering massive 3D environments and playing 18 ProRes video streams. For its revolutionary design, this device uses Apple Silicon for a high-performance desktop display.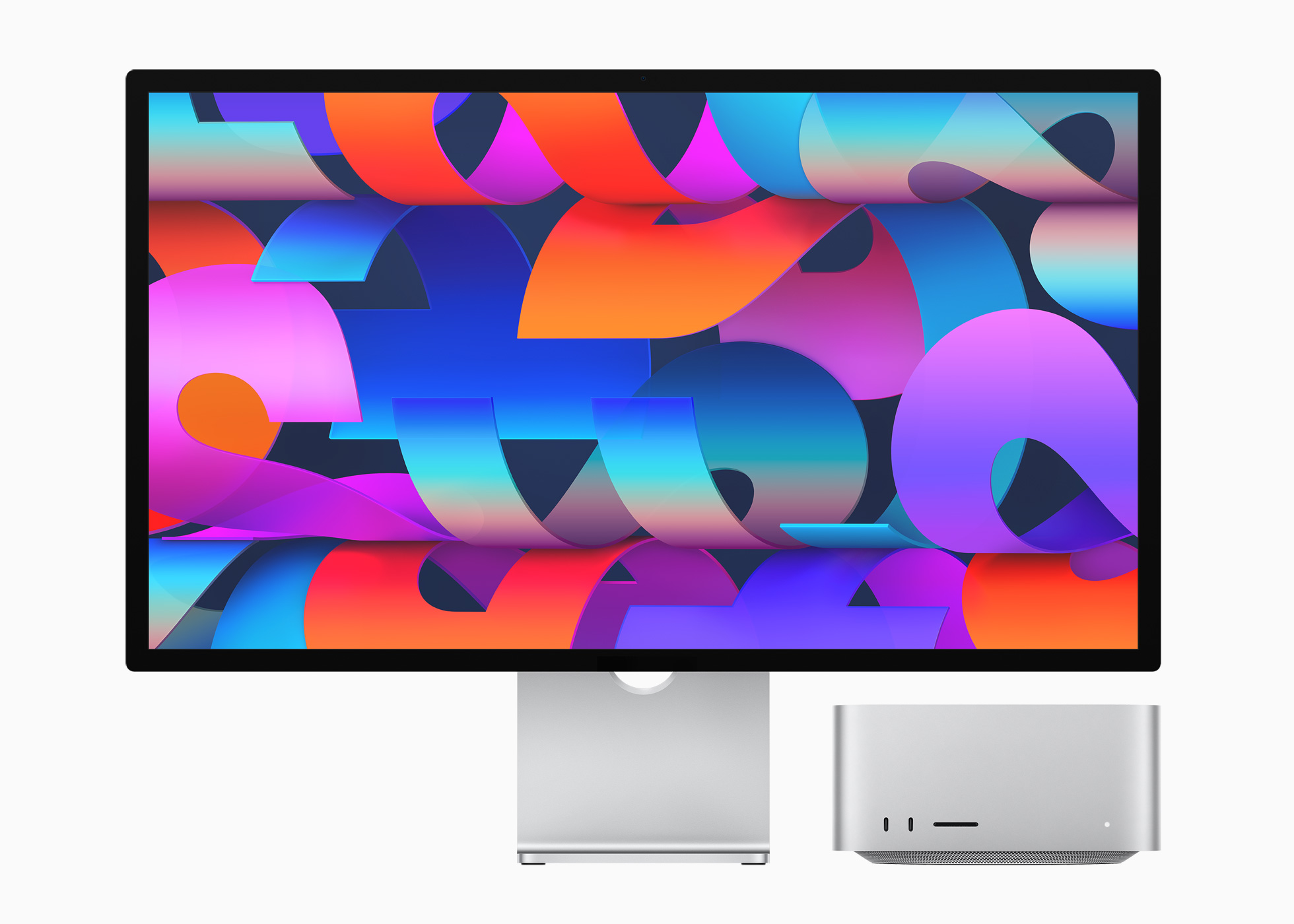 Every element in it is designed to optimize the performance of the M1 Max and M1 Ultra.
The Mac Studio is constructed of a single aluminum material with a square footprint of just 7.7 inches and a height of 3.7 inches. This small device fits perfectly under or next to a display device in a user's creative studio.
In addition, Mac Studio also has an innovative thermal design capable of outstanding performance. Quoted from Apple, the unique system of blowers on both sides, airflow ducts, and more than 4,000 holes on the back and bottom can guide air through internal components and help cool the high-performance chip.
Also read: 5 New Products at the Apple Event, iPhone SE 2022 to Mac Studio
Combined with the M1 Max and M1 Ultra, it can take users' creative workflows to a new level and deliver claimed incredible performance to Mac Studio.
In addition to Mac Studio, Apple also presents a 27-inch Studio Display monitor as a complement to users' creative studios. Studio Display is said to be the perfect complement to Mac Studio and can be paired with any Mac.
It features a spacious 27-inch Retina 5K display, a 12MP Ultra Wide camera with Center Stage, as well as a six-speaker sound system with high quality and spatial audio.
Equipped with the A13 Bionic chip, Studio Display provides a camera and audio experience that is claimed to satisfy users, including a 12MP ultra-wide camera with Center Stage feature that makes the video call experience better.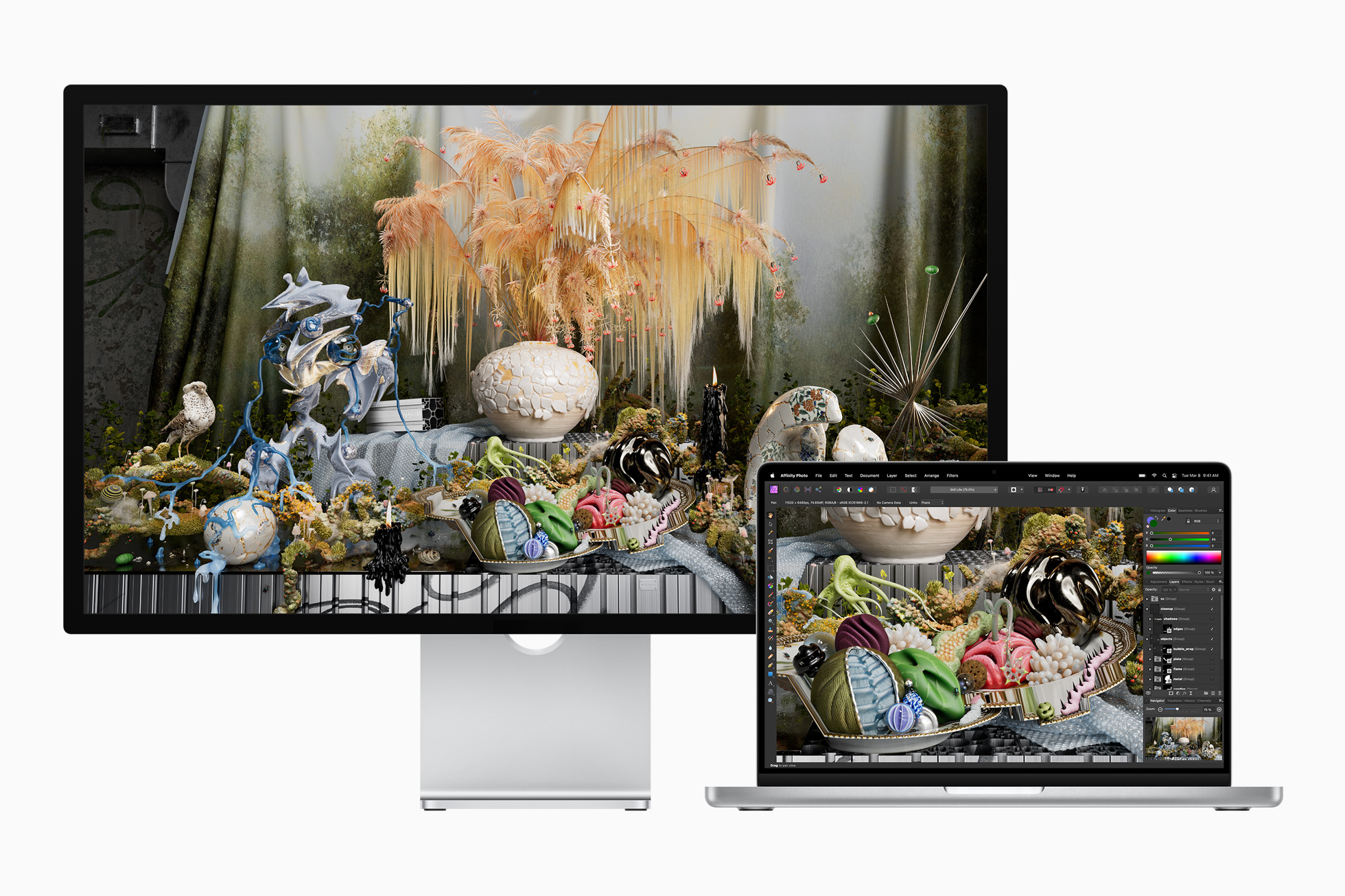 Apple's new Studio Display features a stunning display design with narrow borders and an aluminum enclosure in a sleek form factor. Its internal stand allows users to tilt the screen up to 30 degrees.
Studio Display also offers an adjustable stand option that makes the display feel even lighter.
This 27-inch 5K screen is claimed to come with more than 14.7 million pixels, and a brightness of up to 600 nits, P3 wide color, and support for more than 1 billion colors so that the resulting image is claimed to be immersive and has spectacular details.
There's also True Tone technology which automatically adjusts the display's color temperature as the environment changes for a more natural viewing experience. There is also an anti-reflective feature for greater comfort and an innovative nano-textured glass to minimize glare.
The combination of Mac Studio and Studio Display is claimed to turn any workspace into a creative powerhouse. Both are touted as the strongest and most advanced Mac line from Apple ever.
Also read: Complete specifications of the iPhone SE 3 2022, the cheapest 5G smartphone from Apple
"We are excited to introduce the new Mac desktop and display through Mac Studio and Studio Display," said Joswiak.
"Mac Studio ushers in a new era for desktops with incredible performance powered by the M1 Max and M1 Ultra, a suite of connectivity, and a compact design that keeps everything a user needs within easy reach," he added.
He adds, "and Studio Display — with its stunning 5K Retina display, along with the best camera and audio combination ever on a desktop display — is in a class of its own."
Mac Studio is already available starting March 8, 2022 yesterday with prices starting from USD 1799 or around Rp. 25.8 million to USD 1999 or Rp. 28.7 million.
As for the Studio Display monitor, it is available starting at a price of USD 1499 or IDR 21.5 million to USD 1599 or IDR 23 million.
Help us get to know you better by filling out a survey here