Telset.id, Jakarta – MediaTek introduced its new chipset at MWC 2022, namely the MediaTek Dimensity 8000 and MediaTek Dimensity 8100. There are several advantages of the MediaTek Dimensity 8000 Series as premium class chipsets.
Both chips take advanced technology from the flagship MediaTek Dimensity 9000 platform and pack them into the new Dimensity 8000 series built on the highly efficient 5nm TSMC production process with an octa-core CPU.
Also Read: Dimensity 9000 Benchmark Faster Than Snapdragon 8 Gen 1
"You could say this series is the 'sister' of our flagship Dimensity 9000 chip. This means it brings first-class features and next-level energy efficiency to the premium smartphone market," said CH Chen, Deputy General Manager of MediaTek's Wireless Communications Business Unit.
The Dimensity 8100 integrates four premium Arm Cortex-A78 cores clocking up to 2.85GHz, and the Dimensity 8000 has four Cortex-A78 cores operating up to 2.75GHz.
Advantages of MediaTek Dimensity 8000 and 8100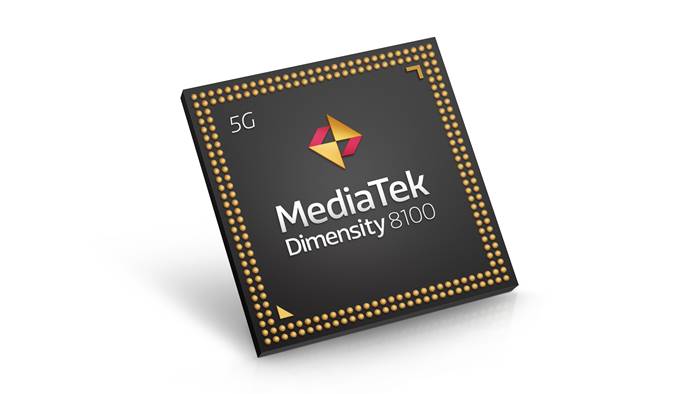 Both chips combine an Arm Mali-G610 MC6 GPU with MediaTek HyperEngine 5.0 gaming technology for incredible power efficiency that extends playtime, and best-in-class frame rates – 170fps for the Dimensity 8100 and 140fps for the Dimensity 8000.
Also Read: MediaTek Showcases WiFi 7 Technology
Quad-channel LPDDR5 memory and UFS 3.1 storage also ensure blazing fast data flows.
The new Dimensity 8000 series also uses MediaTek's Open Source Architecture to give device manufacturers the flexibility to customize and differentiate features, so they can make smartphones support 5G networks.
The chipset integrates MediaTek's fifth-generation AI processing unit, the APU 580. This technology delivers the most power-efficient performance in its class. The balance of performance and efficiency optimizes multimedia, gaming, camera and video AI experiences.
Powered by an image signal processor (ISP) of five gigapixels per second, the Dimensity 8000 series produces the fastest and clearest HDR photos and videos in its class.
In addition, the latest MediaTek Dimensity also supports up to 200MP cameras and 4K60 HDR10+ videography.
It also incorporates MediaTek's latest noise reduction and AI-based unblur techniques in very low-light environments to produce sharp shots with enhanced detail.
Also Read: MediaTek Leads Chipset Market
MediaTek also brings support for simultaneous dual camera HDR video recording. Users can record with the front and rear cameras or two different rear lenses—for example, wide + tele—at the same time.
There's also MediaTek's 5G UltraSave 2.0 power-saving upgrade kit for increased efficiency. The chipset also supports Wi-Fi 6E and Bluetooth 5.3. (HR/HBS)