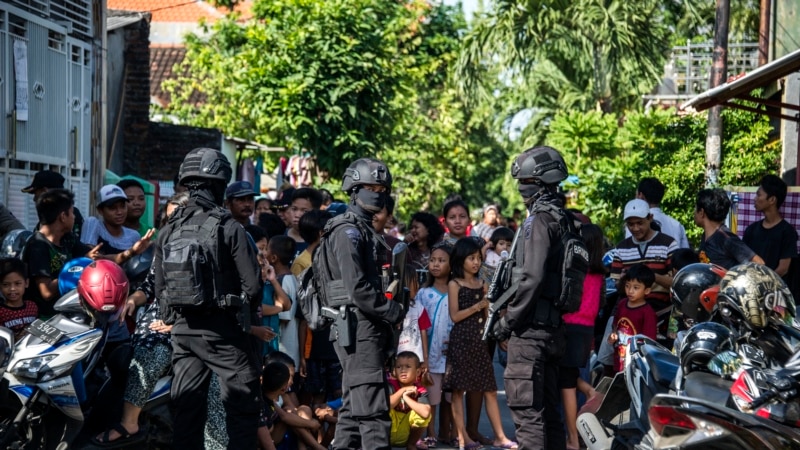 MER-C (Medical Emergency Rescue Committee) Indonesia regrets the shooting of Sunardi, a doctor who is also a humanitarian activist and founder of the Hilal Ahmar Society Indonesia (HASI). Sunardi was shot dead by the Special Detachment Team (Densus) 88 on suspicion of terrorism on Wednesday (9/3).
The shooting died on the spot without a trial, said the Chair of the MER-C Presidium, Dr. Sarbini Abdul Murad in a press release sent to VOA, is a violation of human rights because it does not prioritize the presumption of innocence. This action, said Sarbini, must be accounted for.
Therefore, for the sake of humanity and respect for human rights, MER-C asked the National Human Rights Commission (Komnas HAM) to investigate and verify this incident. The results of the investigation should be submitted to the public so that they can answer the questions in the minds of the people.
The apparatus, in this case Densus 88, said MER-C in a signed statement, should be able to act more persuasively to people who are still suspected of terrorism. Moreover, dr. Sunardi is a doctor who will act cooperatively if Densus 88 takes a persuasive approach, does not consider criminals and becomes the target of shooting outside the legal mechanism.
MER-C Indonesia expresses its deepest condolences and concerns over the shooting incident of a colleague, dr. Sunardi. The organization hopes that similar incidents will not be repeated and will not be carried out again by the authorities under any pretext. [ka/ab]