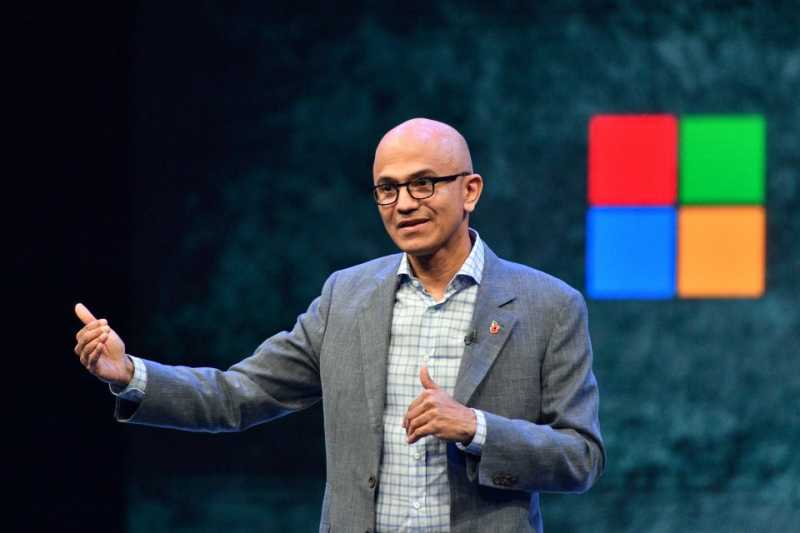 Uzone.id – The sad news surrounds Microsoft CEO, Satya Nadella. His son, Zain Nadella, has died.
"We are deeply saddened, Satya's son, Zain Nadella has passed away," Microsoft said while confirming this news. "The Nadella family is currently grieving and needs some privacy with the extended family."
Zain died at the age of 25. It was found that he had cerebral palsy at birth, was blind, and had spastic quadriplegia, according to the Seattle Children's Hospital in 2021, the hospital where Zain is receiving treatment.
Also read: 4 Facts about Microsoft's 'Crazy' Acquisition of Call of Duty Makers
"He is a joy in our family for his strength and warmth which inspires and motivates me to keep pushing the boundaries that technology can push," Nadella wrote in a 2017 post about her son on LinkedIn.
Noted, the Nadella family in 2021 donated $15 million to the Seattle Children's Hospital to increase precision in neuroscience medicine and mental health care for young children.
"As parents, our lives have been shaped by the needs of our children, and we hope that in honor of Zain's journey, we can improve and innovate medical care for future generations in every community," said wife Anu Nadella in a statement after they made the donation. .
Also read: 3 Thousand Telkom Employees Ready to Study at Microsoft
Zain was born on August 13, 1996 with a weight of 1.3 kilograms and had experienced utero asphyxiation, or shortness of breath at birth. From Satya's confession, Zain was required to use a wheelchair with special care due to cerebral palsy.
Despite his son's special needs, Satya always said that Zain's life was his inspiration to continue to push Microsoft as a technology company in making strategic priorities.
"Being a father of a child with special needs was a turning point in my life and has shaped who I am today. I understand more about the journey of people with disabilities. Zain's life shaped my personal passion and way of connecting new ideas to empathize with others," Nadella wrote.
Help us get to know you better by filling out a survey here