Suara.com – The Malaysian government has begun to relax the obligation to carry out Covid-19 antigen tests for a number of groups, especially foreign travellers.
Malaysian Health Minister, Khairy Jamalludin in Kuala Lumpur said foreign travelers who are members of the Malaysia-Singapore Vaccine Travel Lane (VTL), businessmen and tourists to Langkawi Island who entered this country while undergoing quarantine starting Thursday (3/3).
The cancellation of the antigen test for travelers is enforced for foreign tourists to Langkawi through the Langkawi International Tourism Bubble (LITB) program.
"At the end of 2021, the Malaysian Ministry of Health (KKM) has informed about several COVID-19 prevention and control measures for PPLN arriving in Malaysia from abroad," he said.
Also Read:
Intention to work as a driver in Malaysia and promised a salary of tens of millions, even though Sonaji's fate is not clear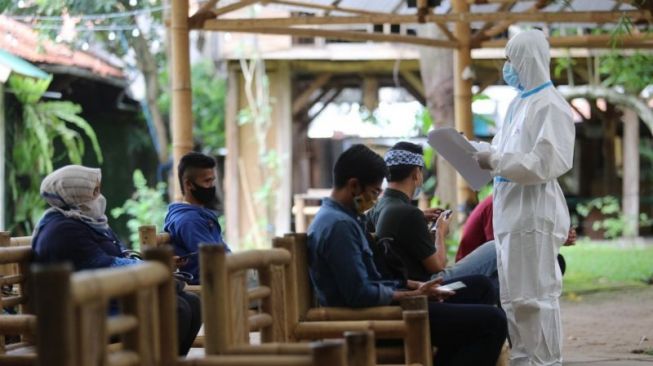 This provision specifically involves the PPLN category (i) Malaysia-Singapore Vaccinated Travel Lane (VTL) for air and land routes, (ii) Langkawi International Tourism Bubble (LITB) and (iii) One Stop Center (OSC) for short-term business travelers.
Apart from the need to undergo a COVID-19 PCR test two days before leaving and upon arrival in Malaysia, PPLNs from categories one to three need an antigen test.
The stipulation is to undergo an RTK-Ag test or antigen test (independently) on the 2nd, 4th and 6th day after arriving from the airport where PPLN is responsible for reporting the test results through the MySejahtera application and undergoing the RTK-Ag test or antigen test ( professional) on the 3rd and 5th day after arriving at the Airport.
"Similar provisions are also imposed on PPLNs arriving from the UK, namely they need to undergo an independent RTK-Ag or RTK-Ag test every day throughout the mandatory quarantine period and need to report the results through the MySejahtera application," he said.
However, based on the ongoing risk assessment of the COVID-19 situation, it was decided to end the need to undergo an antigen test (RTK-Ag) for PPLN VTL and business people.
Also Read:
Two Indonesian Citizens Become Victims of Trafficking in Persons in Malaysia, Some Promise to Get Married and Get Paid Dozens of Millions Taunts Slandered
This decision also applies to travelers to Langkawi, general PPLN from the UK and staff or Liaison Officer (LO) for short-term businessmen under the Ministry of International Trade (MIDA) who use the One-Stop Center (OSC) facility to enter Malaysia.