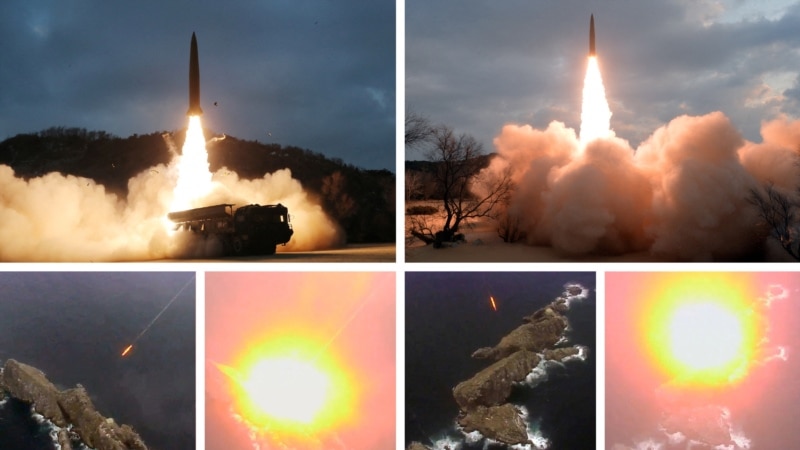 North Korea indicated on Sunday that it had carried out a subsystem test for a satellite it plans to scout. This raises concerns that the country may hint at a longer-range missile test with greater impact.
North Korean news agency KCNA on Monday (28/2) stated "an important test … confirmed the characteristics of high-resolution camera systems (to be mounted on satellites), data transmission systems and direction control devices and their performance accuracy." The trial was "very significant," said KCNA, and supervised by the National Aerospace Development Agency and the North Korean Academy of Defense Sciences.
The two photos released with the statement show a bird's-eye view of the Korean Peninsula from orbital space, compared to an enlarged high-resolution photo taken by a satellite camera.
"The most important feature of a spy satellite is its camera," said Park Won-gon, professor of North Korean Studies at Ewha Womans University in Seoul. "The other is the launch mechanism."
The militaries of South Korea and Japan have said that the projectiles launched on Sunday morning — North Korea's eighth test and the first since the end of the Beijing Winter Olympics — were likely ballistic missiles. The missile was launched with a range of 300 kilometers and a maximum altitude of 620 kilometers, Seoul said. The missile was fired from the Sunan airport area in North Korea and landed in waters off the east coast of the Korean Peninsula. [uh/ab]