Suara.com – The South Korean government is facing the spread of the Omicron variant of Covid-19 which has caused a spike in Covid-19 cases.
The Ministry of Health's report as of February 27 recorded 139,626 new cases of Covid-19, of which 114 people died.
A total of 8,058 people have died from Covid-19 in South Korea, with the total number of cases reaching more than 3.1 million.
Quoting Channel News Asia, negative Covid-19 obligations and vaccine certificates for business areas and offices were also carried out to prevent the spread of cases. However, as a result, laboratories and Covid-19 test sites have been overwhelmed by the surge in patients.
Also Read:
New Appears, 14 Symptoms of Omicron Stealth, One of them is Vertigo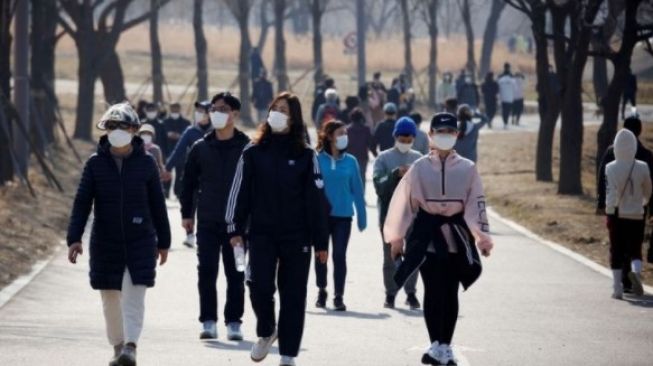 Interior Minister Jeon Hae Cheol said because of that, the obligation to test negative for Covid-19 and vaccine certificates in several business areas and offices was temporarily abolished.
The government also proposed the abolition of mandatory vaccines for children aged 12-18 years. However, this proposal is still met with opposition from the community.
Covid-19 cases in South Korea have experienced a significant spike in recent weeks. This is a problem considering that most of the people who died were part of the community who had been vaccinated.
Data from the health ministry said 86 percent of the total 52 million population in South Korea had received the full two-dose vaccination. Meanwhile, another 61 percent have even received a booster vaccine.
Even so, the Ministry of Health also predicts that Covid-19 cases will still increase until the end of March. It is predicted that when it reaches the peak, there will be 250,000 Covid-19 cases reported in South Korea in a day.
Also Read:
4 Causes of Business Failure, Never Do This