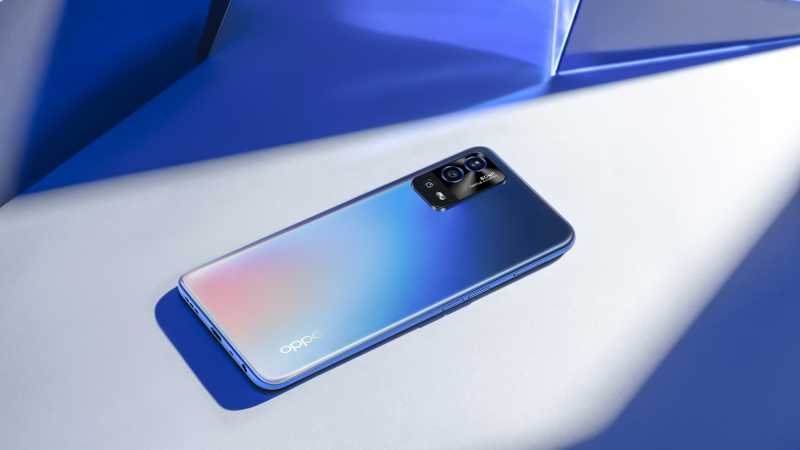 Uzone.id – Oppo launched its new phone, Oppo A55 for the middle class. This new member of the A Series product line has several features that are expected to be his appeal, what are they?
Like the Oppo phones in the A Series, the Oppo A55 still relies on the camera side and its functional features, as well as from the battery side to support user productivity.
"As the successor to the A54, the Oppo A55 brings improvements from the camera side and also a large battery capacity. The Oppo A55 is targeted at consumers who are looking for a balance from a cellphone which includes performance, camera, design, and battery life," said PR Manager Oppo Indonesia, Aryo Meidianto.
The Oppo A55 carries a 6.51-inch HD LCD screen with the All-day Eye Care feature that can protect the user's eyes when staring at the cellphone screen for a long time.
Also read: Get to know 4 superior features of Oppo Find X5
From the camera side, the Oppo A55 is equipped with AI Triple HD which consists of 50 MP, 2 MP bokeh lens, and 2 MP macro lens. In terms of design, this rear camera is arranged in a Dual Main-Camera design with a ring-like appearance.
Inside the Oppo A55 camera, there are several mainstay features such as Backlight HDR which is useful for maintaining photo background details, Night Mode to adjust exposure, and Night Plus for those who like to hunt photos at night.
While the front camera has a resolution of 16 MP complete with AI Beautification.
Also read: Get acquainted with the 3 Series Oppo Reno7, these are the camera features
Powered by the MediaTek Helio G35 processor, this Oppo A55 brings 4 GB of RAM and 64 GB of internal memory which can be expanded up to 256 GB with a microSD.
Oppo provides this phone with a 5,000 mAh battery capacity with 18W fast charging which is claimed to be able to charge up to 33 percent in 30 minutes. Meanwhile, there is the Super Nighttime Standby capability which can minimize power consumption by 1.37 percent when the user sleeps.
Oppo A55 is equipped with IPX4 Splash-Waterproof certification which can withstand splashes of drizzling rain.
Running on the ColorOS 11.1 operating system on top of Android 11, the Oppo A55 comes in Rainbow Blue and Starry Black color variants.
This phone is priced at IDR 2,699 million and is available in stages starting in March 2022 at various Oppo stores and other official outlets.
Help us get to know you better by filling out a survey here