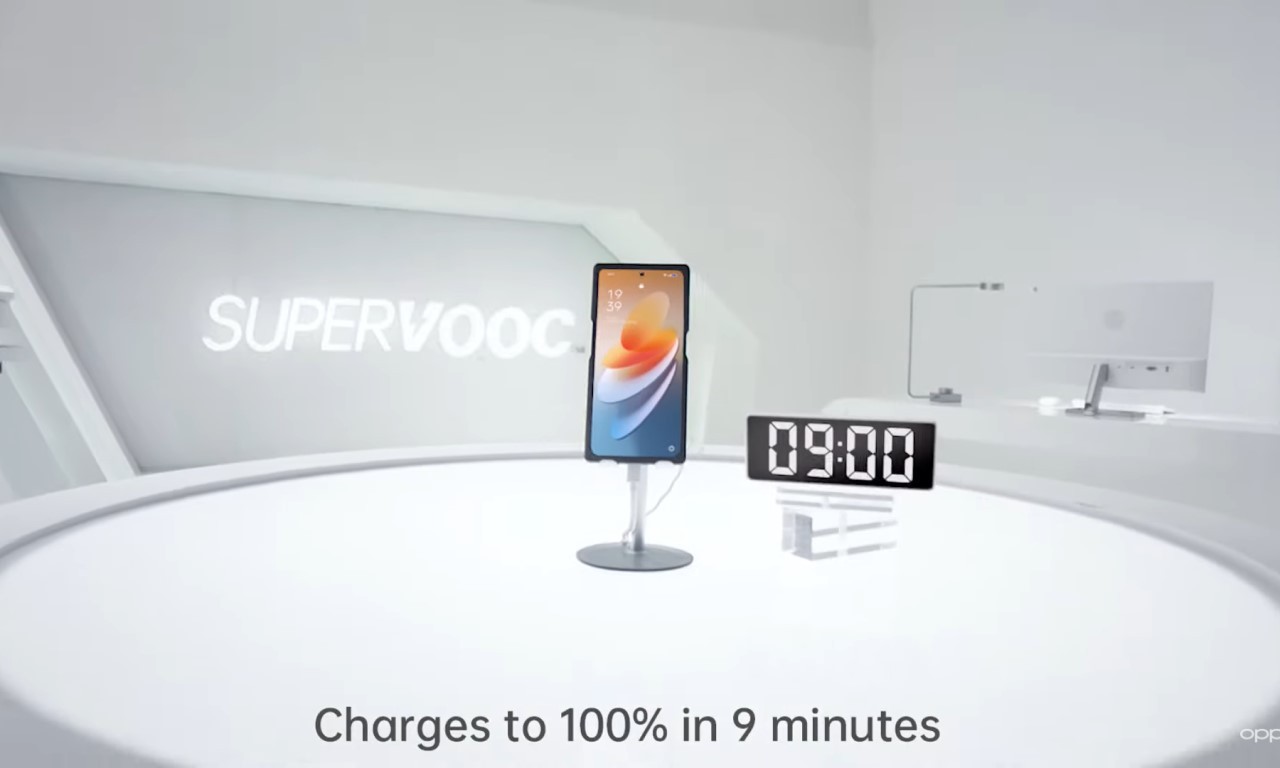 Gadgetren – After presenting the flagship Find X5 series, OPPO at the Mobile World Congress (MWC) 2022 introduced their latest fast charging technology, SuperVOOC 150W.
Online via its official YouTube channel, OPPO has conducted a battery charging laboratory test with SuperVOOC 150W. As a result, a device with a 4,500 mAh battery capacity can be charged very quickly via SuperVOOC 150W.
In these tests, the battery from the 1 percent level can be charged to 50 percent in just 5 minutes and the overall charge to 100 percent in just 15 minutes in total. But it should be noted that the device is charged in airplane mode.
This new battery charging technology from OPPO is supported by GaN technology and the charger head has dimensions of 58 x 57 x 30 mm and weighs 172 grams.
Furthermore, OPPO explains that the SuperVOOC 150W charger is capable of producing 7.5A at 20V. As for the cellphone, there are two battery cells, each of which has its own charging pump which can convert the incoming electricity to 5V/15A and put it into the battery.
In addition to being equipped with faster charging than the previous generation, SuperVOOC 150W also brings a solution about battery life. This solution is provided by OPPO in two ways, one of which is the Battery Health Engine, which relies on a special chip to manage the battery.
OPPO in its tests claims that it has managed to maintain 80 percent of the battery from its capacity after 1,600 full charge cycles which is more than double the industry average of 800 cycles.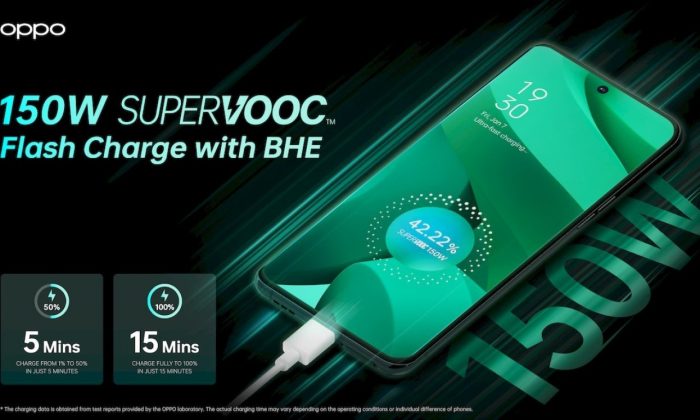 The second way to solve battery life concerns is Battery Healing technology. This technology contains a durable coating on the battery electrodes that can protect against degradation, namely the Solid Electrolyte Interface (SEI).
Battery Healing technology is said to be able to continuously repair the SEI layer while the battery is being charged and discharged so that it can keep the electrodes in good condition in order to improve battery performance and extend its life.
For additional information, OPPO is also developing SuperVOOC with charging speeds of up to 240W with a battery capacity of 4,500 mAh. It is said that the charger is capable of charging to 100 percent in just 9 minutes.
It is not yet known what new OPPO devices will get a 150W charger. But OPPO will reportedly soon realize which phones will be equipped with the charger.