Suara.com – According to new data from New York state health officials, the Pfizer vaccine is less effective in children aged 5 to 11 years than it is in adolescents and adults.
In the study released Monday (28/2/2022), six New York state public health scientists analyzed case and hospitalization rates from December 13, 2021, to January 30, 2022.
A total of 852,384 fully vaccinated children aged 12 to 17 years, and another 365,502 children aged five to 11 years, reported The Guardian.
Results showed that the effectiveness of the vaccine decreased from 85% to 73% for children aged 12 to 17 years hospitalized during the Omicron surge.
Also Read:
Pfizer Vaccine for Toddlers Doesn't Work Against Omicron, US Delays Vaccination
Meanwhile, the effectiveness of the treated children aged five to 11 years decreased drastically, from 100% to 48%.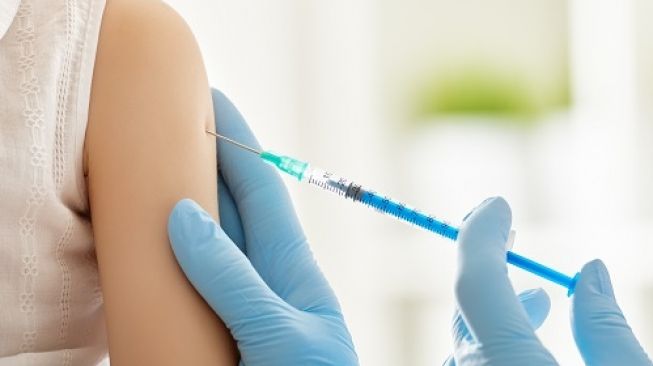 The effectiveness in children 12 to 17 years who were positively infected with Covid-19 decreased from 66% to 51%. In the five to 11 year group, the effectiveness was reduced from 68% to 12%.
In the last week of January, the effectiveness of the vaccine in hospitalized 12-year-olds was only 67%. While 11% in children aged 11 years.
"The differences between the two age groups are stark." says immunologist Florian Krammer at the Icahn Mount Sinai School of Medicine.
He noted that 12-year-olds were given 30 mg of the vaccine, the same dose given to adults. But children aged 11 years were only given 10 mg.
Also Read:
3 Side Effects of Pfizer's COVID-19 Vaccine from Serious to Common
"This is very interesting because it almost shows that it is the dose that makes the difference. The question is how to 'fix it'," he continued.
New York state's deputy director of science, Eli Rosenberg, was disappointed by the decline in the effectiveness of the Covid-19 vaccine.
However, he acknowledged that the Pfizer injection was developed in response to an earlier variant of the coronavirus.
According to Rosenberg, additional research needs to be done to determine the best dose for children, taking into account factors such as the number and timing of injections.