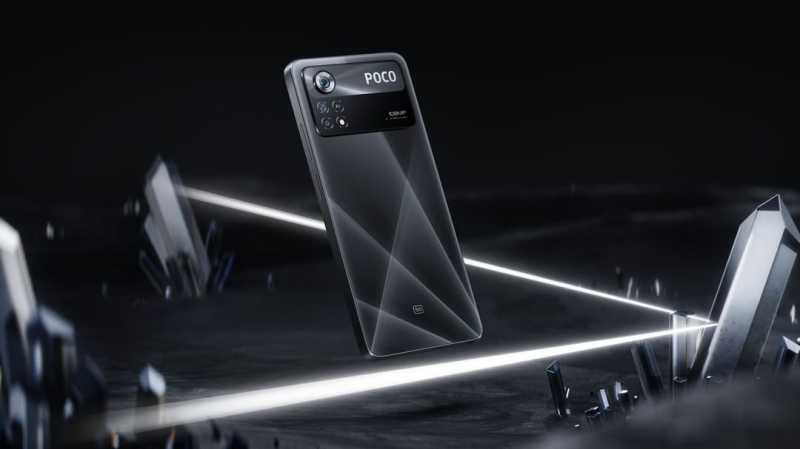 Uzone.id – Xiaomi has launched the Poco X4 Pro 5G at the Mobile World Congress (MWC) 2022 event in Barcelona, ​​Spain.
Poco X4 Pro 5G is armed with a 108MP main lens, a 6.67-inch AMOLED screen, a refresh rate of up to 120Hz, and a large 5,000 mAh battery equipped with fast charging 67W with the ability to charge up to 70 percent in 22 minutes.
For data processing, Poco X4 Pro 5G gets the brain from Snapdragon 695. In the camera sector, use a 108MP main lens with Samsung ISOCELL HM2 sensor.
ALSO READ: MWC 2022: Poco X4 Pro 5G Released, Brings 108 MP Camera and Snapdragon 695
Angus Ng, Head of Product Marketing at POCO Global, said that the Poco X4 Pro offers a lot of experience even though it is in the middle or mid-range price range.
"For price gadgetsyou can see, we are the most aggressive in both categories, not only in terms of specifications, but also in terms of price," Angus said during a virtual interview session on Tuesday (1/3/2022).
According to him, Poco can still offer the most aggressive prices for consumers. Thus, it is very important for Poco.
"For the X4 Pro, we wanted to make sure it was an all-in-one device," said Angus, then said, "We're not going to follow up and say, this is a gaming phone for the X Series or those looking for a performance phone."
ALSO READ: MWC 2022: Huawei Showcases Super Devices and New Product Lines, What are they?
He leaves it to the users to be able to decide, whether the Poco X4 Pro 5G is a lifestyle phone or this phone is something they can use to take photos or is purely just a phone that can watch lots of movies.
"That's something we can ensure that we can offer all experiences at once," said Angus.
Poco X4 Pro 5G Specifications
The Poco X4 Pro 5G camera is equipped with technology miss binning, which allows the camera sensor to capture more light so that it can produce clearer and more detailed photos.
The phone also gets an 8MP ultra wide camera and a 2MP macro camera. While the front camera has a 16MP sensor.
Furthermore, Poco X4 Pro is equipped with a 5,000mAh battery with 67W fast charging technology which promises to charge the battery up to 70 percent in just 22 minutes.
Price and Color
Poco X4 Pro 5G offers three color options: Laser Blue, Laser Black, and Poco Yellow.
For the European market, the Poco X4 Pro 5G 6GB/128GB memory is sold for 229 euros or around Rp. 3.6 million. The 8GB/256GB memory sells for 349 euros or around Rp. 5.6 million.
Poco X4 Pro 5G will be available on the European market starting March 2, 2022.
Help us get to know you better by filling out a survey here