Suara.com – The government has tightened the obligation to fill out an e-HAC aka electronic health alert card for domestic travelers.
If previously the e-HAC was filled in when the patient was on a flight or after landing, the latest regulations require that it be filled before departure.
According to the Expert Staff of the Minister of Health for Health Technology, Setiaji, this regulation was made to reduce the accumulation of passengers waiting in line to fill out e-HAC at airports.
"In the latest domestic flight regulations, passengers must fill in the e-HAC in the PeduliLindung application before checking in at the departure airport, or at the earliest a day before the flight schedule," he said, quoted from Sehatnegeriku.
Also Read:
1,600 Tourists Come to Bali and Quarantine at Hotels at a Rate of IDR 3 Million Per Night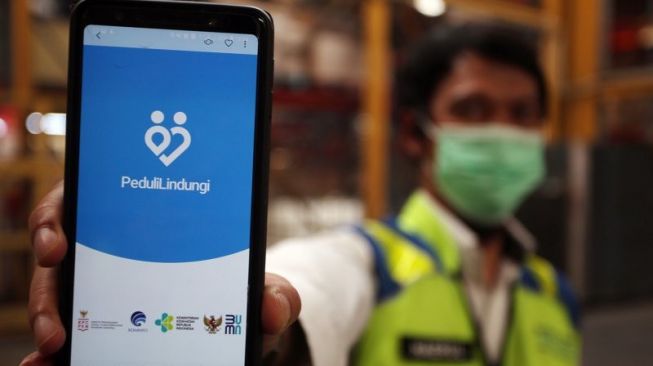 He said domestic travelers were asked to immediately update the PeduliLindung application to the latest version, and pay attention to the latest rules for filling domestic e-HAC as a mandatory travel requirement during the COVID-19 pandemic.
Through the latest version of the PeduliLindung application, Setiaji continued, e-HAC has a flightworthiness check feature for domestic air transportation users with a more user-friendly interface.
With this feature update, the process of checking the flightworthiness status by airport officials has changed. Previously, e-HAC was checked at the arrival airport, but based on the latest regulations, the inspection was carried out at check-in at the departure airport.
"This new rule will be effective as of March 3, 2022," Setiaji said.
Not only for air transportation users, Setiaji also reminded that e-HAC must be filled in for land and sea transportation travellers.
Also Read:
Broken Tires, SAS PK-FSW Plane Slips when Landing in Papua
"In the future, the features and flow of filling out e-HAC in the PeduliLindung application will continue to be evaluated and developed, with data that is increasingly integrated and adapted to the applicable health protocol policies," Setiaji said.