Suara.com – National badminton legend Liliyana Natsir, who is familiarly called Butet, admits that the next generation of teenage athletes face challenges and temptations that are quite formidable.
The reason is that today's teenagers are very close to technology which often makes them forget themselves and are tempted to want to play social media or play games.
"Looking at my brothers and sisters, reminds me of when I was in my teens. At that time, there were also many challenges, because at that age I wanted to play, friends outside were more free," said Butet in the Dettol discussion #TaklukkanPanasmu, Thursday (10/3/ 2022).
Seeing this, Butet gave the spirit and motivation of the teenage athletes to resist the temptation to play gadgets, so that the dream of becoming an accomplished athlete could be achieved.
Also Read:
List of Indonesian National Team Esports Athletes Who Will Compete in the Vietnam SEA Games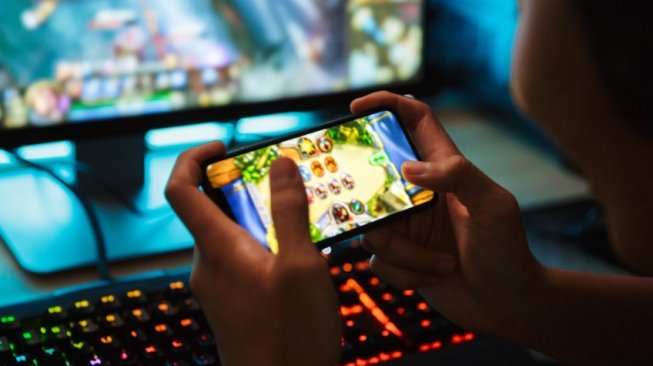 "But what we must know is that we must be grateful. There are not many talents like us, so we have to be serious, we must be diligent, committed, consistent and give the best," said Butet.
According to the woman who won the gold medal at the 2016 Rio Olympics, perseverance, commitment and consistent practice will undoubtedly produce sweet results, namely becoming an outstanding athlete, so that fame, houses and vehicles will be easily obtained.
"In this sport, it is possible that we will be famous. Like wanting to have our own house and own car, it is very possible, if we excel with diligent practice, disciplined commitment, consistency and do not be influenced by the relationships out there," explained Butet.
The woman with the characteristic short hair reminded teenage athletes not to feel annoyed and envious of their peers who can play games to their heart's content.
"We as athletes have to get up early, we have to exercise, we are tired, we have body aches, abrasions, injuries, we have our own challenges. If we can get past that, we can become super extraordinary and very talented teenage athletes," concluded Butet.
Also Read:
From PUBG to Mobile Legends, this is the list of Indonesian esports athletes for the 2021 SEA Games
For your information, Butet is one of Indonesia's former female badminton athletes. He managed to win a gold medal at the 2016 Rio de Janeiro Olympics with his partner Tontowi Ahmad, in the mixed doubles class.