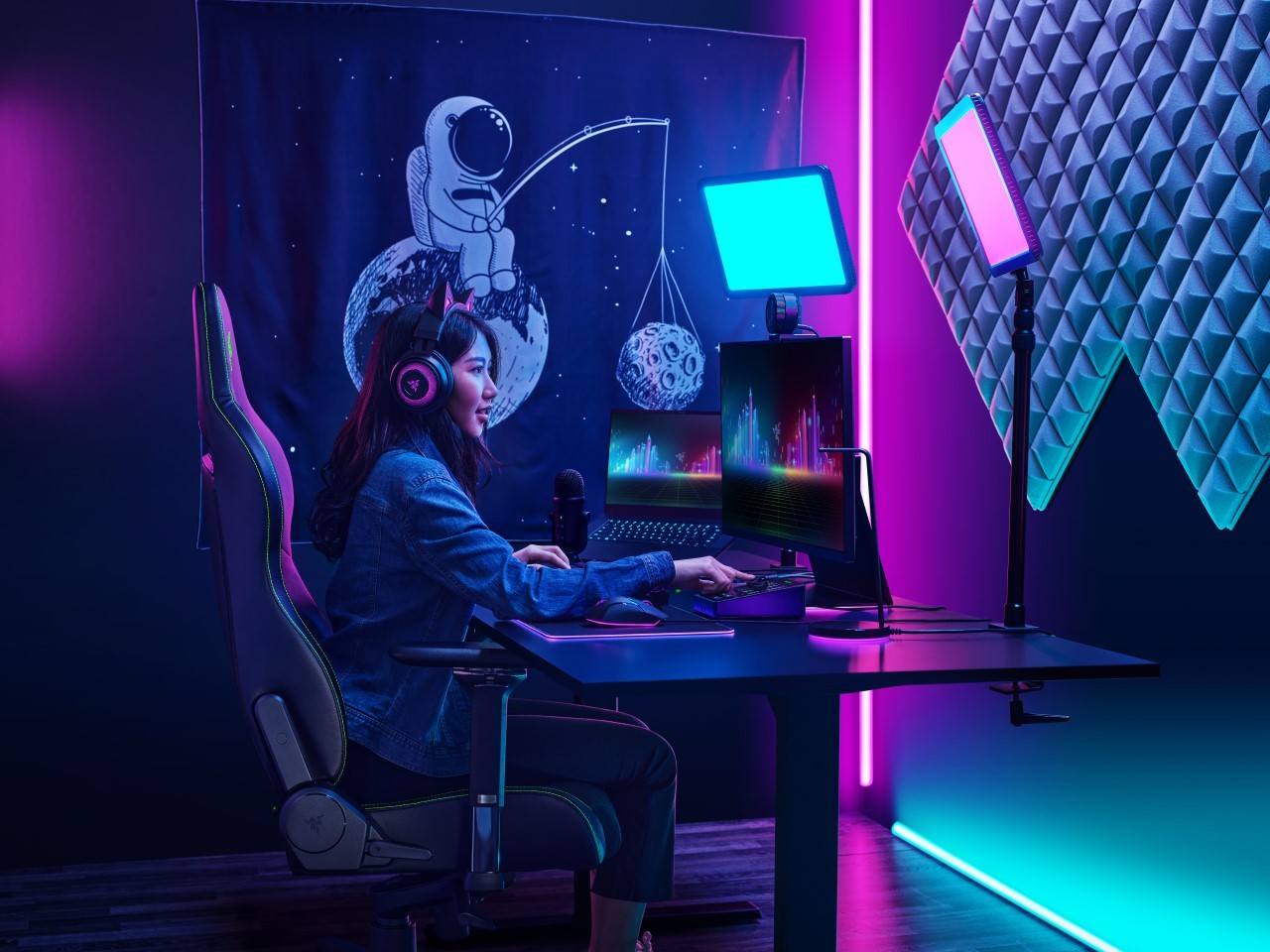 Gadgetren – Manufacturer of gaming gadgets and accessories, Razer is rumored to have released three new products to support streamers and content creators including the Razer Seiren BT, Razer Audio Mixer, and Razer Key Light Chroma.
The Seiren BT is a wireless microphone device that can be connected with Bluetooth which is compatible with streaming applications on mobile phones, while the Audio Mixer is audio mixing for live streaming, and finally Key Light Chroma is a lighting device.
Based on the monitoring of the Gadgetren team, the Seiren BT can be purchased in Indonesia through e-commerce that is a partner of Razer Indonesia at Shopee at a price of Rp. 1,699,000. While the other two products, namely the Audio Mixer and Key Light Chroma, have not been seen for sale in the Indonesian market.
The price of the Audio Mixer is $249.99 or the equivalent of 3.5 million rupiah and the Chroma Key Light is released for around $299.99 or the equivalent of 4.3 million rupiah. Talking about the specifications, the Seiren BT carries a small body only the size of a thumb.
This wireless microphone device can be placed on the user's collar where it is easy to remove and put back on so that it will provide freedom of movement for streamers. The Seiren BT uses an omnidirectional microphone and noise canceling software.
With this software, Seiren BT can intelligently filter out the user's background noise from outside, which usually comes from strong winds or noisy crowds or from inside the room.
The Seiren BT itself has complemented other wireless microphone devices in the Razer ecosystem such as the Seiren V2 Pro, Siren V2 X, and Seiren Mini. Then Audio Mixer is a device that allows users to easily control various audio sources directly.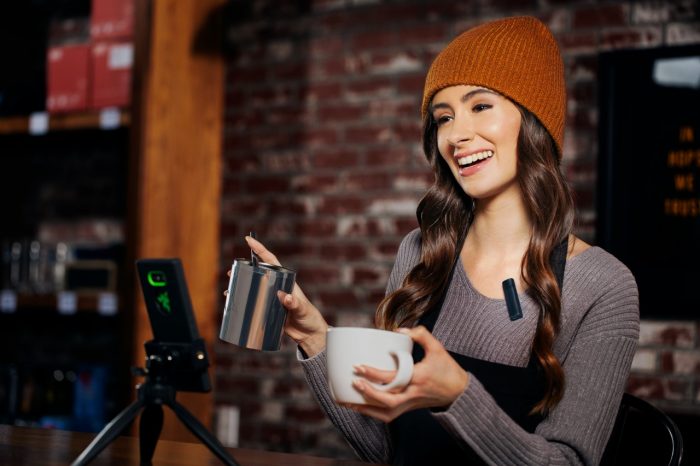 Audio Mixer has support for an application called Razer Synapse 3 where users are able to make sound settings. With Audio Mixer, users either go through single or multiple PC setups for streaming, this device requires no additional cables and hardware.
In addition, there are four control or analog features on this Audio Mixer, including 4x Channel Volume Slide Faders, 4x Channel Mute Buttons, 1x Microphone Mute Button, 1x Bleep Button, and 1x 48V Phantom Power Button.
This voice controller can be used with PCs running the Windows 10 operating system and above. There are various audio effects including Noise Gate, Compressor, EQ, Echo Reverb, Presets, Voice Changer, Key Shifter, and Vocal Fading.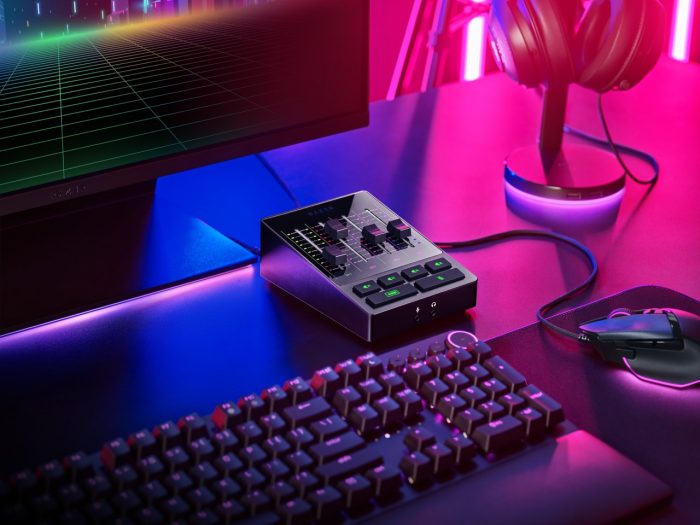 Ports for connecting to other devices are fairly complete such as Hybrid XLR and 6.35mm, 3.5mm Line In, 3.5mm Line Out, 3.5mm Headphone Out, 3.5mm Microphone In, and 1 x USB-C, 1 x Optical Audio Cable.
While the Key Light Chroma is equipped with Razer Chroma RGB which offers a variety of lighting for desktop streamers. Key Light Chroma has a square shape that is accompanied by a support pole so that it can be adjusted to stand upright which can be clamped around a table with a 1/4″ screw bale joint.
The colors present in Key Light Chroma can display up to 16.8 million colors. Even this lighting device can reach 2800 Lumens, with a white light temperature of 3000k to 7000k which is bright enough for any broadcast activity.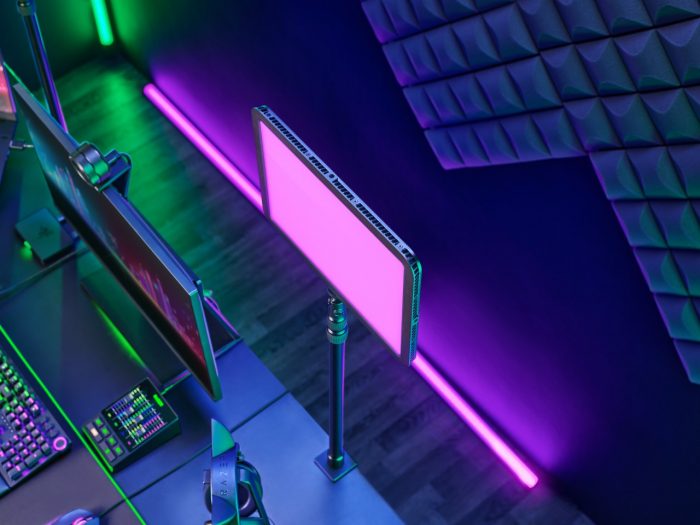 In addition, Key Light Chroma is also equipped with a 52.5W power adapter and is supported by Wi-Fi and Bluetooth, allowing users to adjust lighting both from the Razer Synapse 3 and from the Razer Streaming mobile application.
Through the application, users can configure various lighting modes, synchronize lighting to other compatible Chroma RGB devices, to broadcast notifications for various effects.