Uzone.id – Did you know yet, that all the materials in the body of the Samsung Galaxy S22 Series 5G use environmentally friendly materials and maybe you never imagined, namely the rest of the fishing net.
This is what attracts Samsung to help harness the remnants of discarded fishing nets and turn them into high-quality materials for smartphones.
So this is a move that combines sustainability and innovation, Samsung Electronics is developing a new material that gives new life to plastic that would otherwise end up in the oceans (ocean-bound), being part of various Galaxy devices.
Made with unused fishing nets, the use of this material marks a new step in our journey in Galaxy for the Planet which aims to minimize the environmental footprint and help foster a more sustainable lifestyle for the Galaxy community.
Now and in the future, Samsung will include plastic that is ocean-bound across a wide range of products.
Also read: The fastest brain is in Snapdragon 8 Gen 1
This kit will reflect ongoing efforts to eliminate single-use plastics and expand the use of other environmentally conscious materials, such as materials post-consumer material (PCM) and recycled paper. With this transformation, the future of Galaxy technology will deliver cutting edge product designs and deliver better environmental impact.
This material–which is used for the key bracket on the Galaxy S22 Series 5G Series–contains 20% ocean-bound plastic 13 which are recycled from discarded fishing nets.
When you read the phrase 'plastic ocean-bound, perhaps imagining a water bottle or a shopping bag floating on the surface of the ocean. What may not come to mind is a more hidden threat – 640,000 tons of fishing net abandoned and discarded every year.
The waste has been in our oceans for centuries, these 'ghost nets' trap and ensnare marine life, destroying coral reefs and natural habitats and can even end up in our food and water sources.
Also read: Complete specifications of the Galaxy S22, Galaxy S22+ and Galaxy S22 Ultra
These abandoned fishing nets are disturbing the balance of our environment at an alarming rate. Collecting and reusing these nets is a vital first step in keeping our oceans clean and preserving the planet and our common future.
In addition, the Galaxy S22 Series 5G also utilizes materials from the rest of the community's consumption into recycled materials for speaker models to the inside of the power and volume buttons.
Besides ocean-bound plasticSamsung also uses 100% recycled paper for the Galaxy S22 Series 5G packaging and recycled plastic for protective films.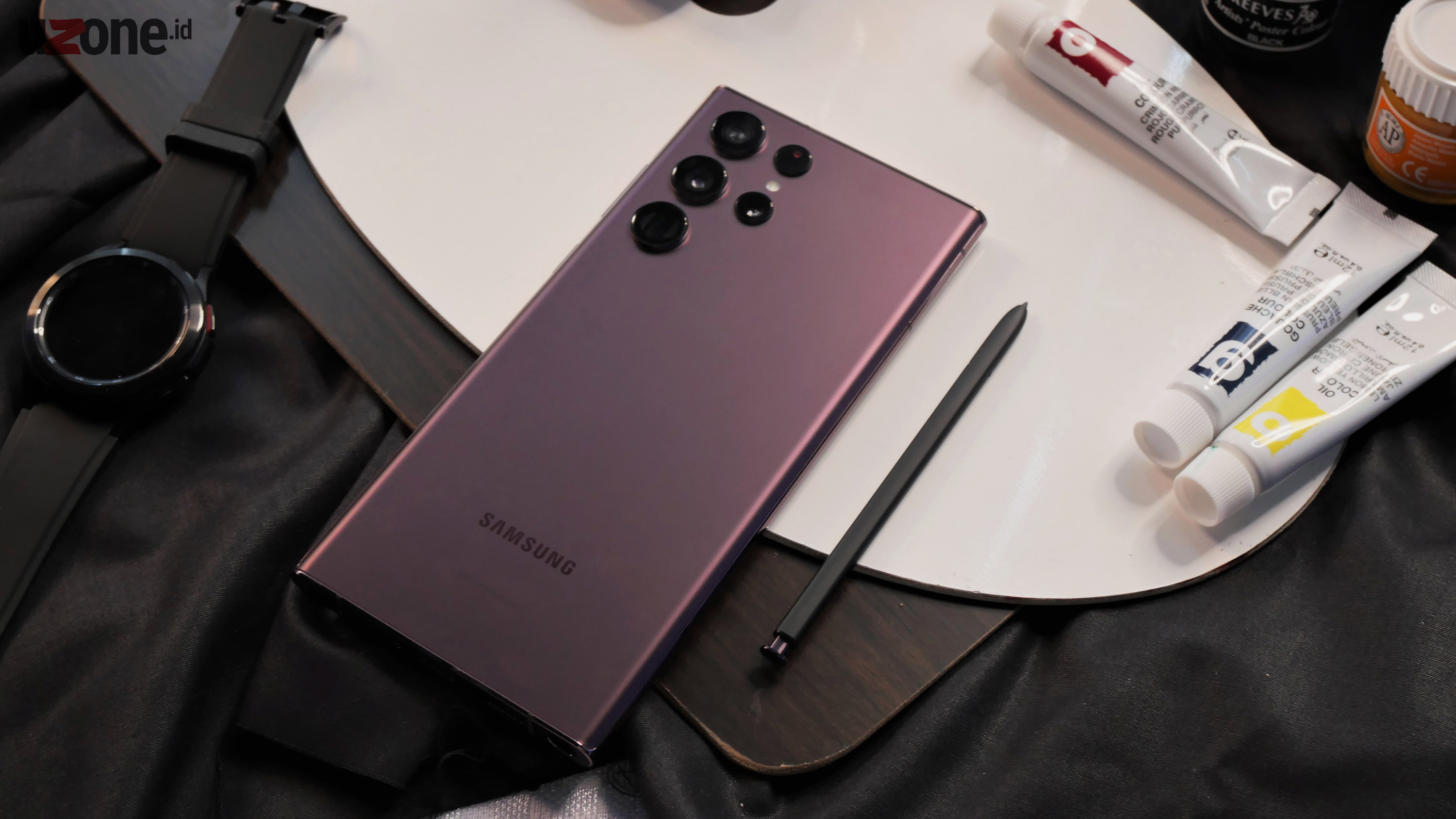 Each case of this smartphone is also designed with UL 14 certified environmentally friendly materials – such as recycled plastic or recycled materials bio-based.
For those of you who want to immediately ask for one of these three Samsung phones, Pre Order in Indonesia will be open on February 9 at 22.00 WIB until March 3, 2022 at www.samsung.com/id/ with various very epic offers* worth up to IDR 4,847. 000 with the following details:
Samsung.com E-Voucher up to IDR 1,500,000

Samsung Care+ for 1 year

Exclusive phone case

Bank cashback up to IDR 1,000,000

0% installment up to 24 months

Terms and Conditions apply
Regarding prices, here are the official prices for the Samsung Galaxy S22 Series 5G in Indonesia:
Galaxy S22 5G
Galaxy S22 5G RAM 8 GB ROM 128 GB = IDR 11,999,000

Galaxy S22 5G RAM 8 GB ROM 256 GB = Rp 12,999,000
Galaxy S22+ 5G
Galaxy S22+ 5G RAM 8GB ROM 128GB = IDR 14,999,000

Galaxy S22+ 5G RAM 8 GB ROM 256 GB = Rp 15,999,000
Help us get to know you better by filling out a survey here