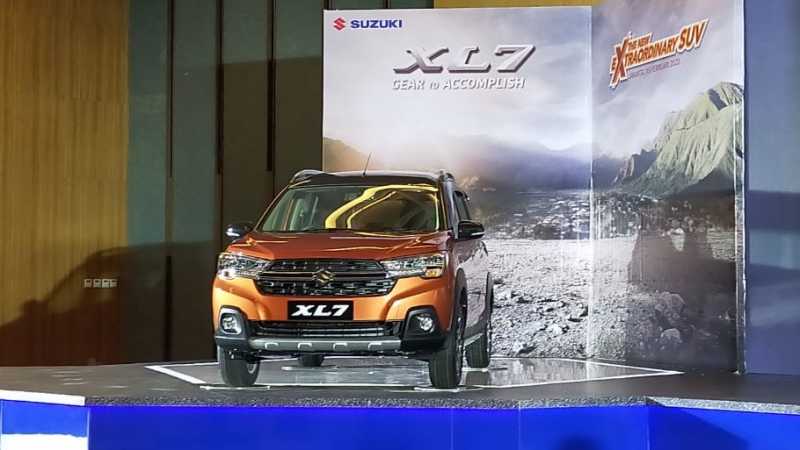 Uzone.id – For those of you who are desperate to buy an LMPV or LSUV from Suzuki products, there is good news. All New Ertiga and XL7 get a discount on the Sales Tax on Luxury Goods borne by the Government or PPnBM DTP.
The two Suzuki models are known to have stubborn engines thanks to their economical fuel consumption thanks to the K15B DOHC VVT engine with a cylinder volume of 1,462 cc or 1.5L and has a maximum power of 103 hp and 138 Nm of torque.
READ ALSO: This is Vladimir Putin's 'Walking Fortress', The Beast's Competitor
Dony Saputra, 4W Marketing Director of PT SIS, explained that the All New Ertiga and XL7 are included in the passenger car category that gets a PPnBM discount of 50 percent.
The All New Ertiga and XL7 have met several requirements to get PPnBM DTP incentives, namely having a local purchase of at least 80 percent, a maximum engine capacity of 1,500 cc, and a maximum selling price of 250 million rupiah.
Therefore, the recommended final selling price for XL7 (Zeta, Beta, Alpha) and All New Ertiga (GA, GL, GX, Suzuki Sport) in each region will be different because it must refer to Government regulations.
READ ALSO: Blowing Up Lamborghini For NFT, Not Just Selfie
ALL NEW ERTIGA
GA – Rp201.900.000
GL MT – Rp211,500,000
GL – AT – Rp221.400.000
GX – MT – IDR 225,100,000
GX – AT – Rp.235.400.000
SS – MT – Rp235.600.000
SS – AT – Rp245.900.000
XL7
Zeta MT – 223.100.000
Zeta MT – 223.100.000
Beta – MT – 239,300,000
Beta – AT – 245.600.000
Alpha – MT – 248,000,000
Alpha – AT – 249,000,000
"We are trying our best so that this PPnBM program can be enjoyed by more Suzuki consumers who are spread across various parts of Indonesia. Therefore, our flagship models, XL7 and All New Ertiga, are included in the list of cars that receive PPnBM DTP incentives. In addition to supporting the Government in encouraging economic growth, we are also making this effort due to high consumer demand for the XL7 and All New Ertiga," said Dony.
Help us get to know you better by filling out a survey here