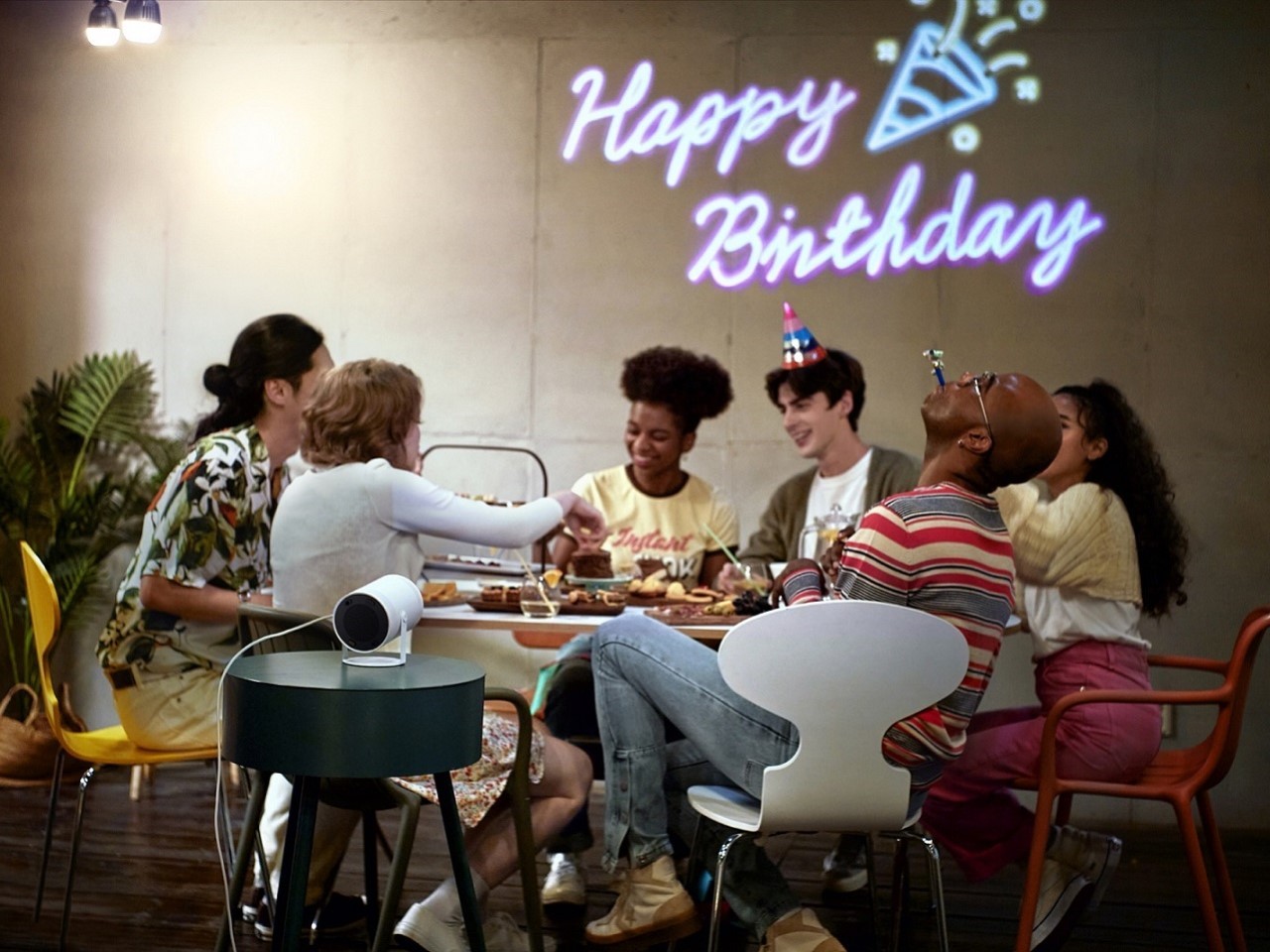 Gadgetren – After being introduced some time ago at CES 2022, Samsung Indonesia finally opened the door for ordering its newest projector called The Freestyle. Currently, the projector can be ordered in Indonesia at a price of Rp. 14,999,000 until March 31, 2022 on the samsung.com site.
As an attractive offer, every order of The Freestyle will have the opportunity to get cashback of up to Rp. 2,000,000 and direct bonuses in the form of a travel case worth Rp. 899,000 and a 65W powerbank worth Rp. 699,000.
In plain view, The Freestyle projector has a small and compact body with a weight of only 830 grams, making it easy to carry anywhere. This device uses a flexible stand or cradle to allow rotation of up to 180 degrees.
Despite its small size, The Freestyle has three functions at once, such as being able to display content, be a speaker, and also be able to issue lighting effects.
This device is also capable of projecting a variety of content on any surface at sizes up to 100 inches such as living room walls, bedroom ceilings, and documents or presentations onto office walls.
Not only in indoor rooms, The Freestyle can also present content on outdoor walls such as in a tent when users enjoy time with nature. The Freestyle can also provide smart TV experiences such as showing various streaming movies from various applications and video on demand.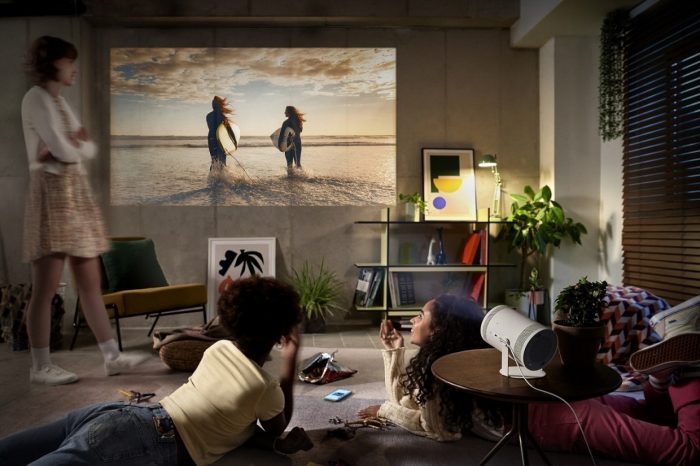 In addition, users can also project content on their cellphones. The mirroring feature can be found via the SmartThings app for both Android and iOS phones, and one-tap casting using Tap View for Galaxy phones.
In order to keep the content watched in proportion, The Freestyle has an auto keystone feature to correct the angle of the image on a sloping surface so that users will enjoy the image in an upright rectangular screen.
There is also an auto leveling feature to ensure the image remains in a horizontal position even if it is projected from a sloping or uneven surface. Then to keep the image sharp and clear from various angles, the user can set the auto focus feature.
On the other hand, the Scale & Move feature makes it easier for users to adjust the position and size of the projected screen without the need to move The Freestyle device. Regarding power support, The Freestyle can use an external battery that supports USB-PD and an output of 50W/20V or higher.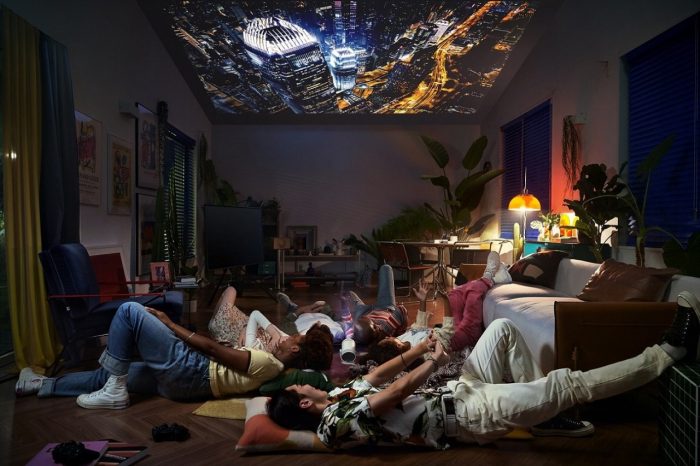 In addition to being able to project content, The Freestyle can produce audio that is pleasing to the ear because it is equipped with dual passive radiators to produce clear and deeper bass without distortion.
Thanks to the 360º sound beam, it allows users to enjoy the same quality audio experience from whatever angle they listen to.
Interestingly, this device can provide visual effects or ambient lighting while playing music through the Ambient Mode feature by displaying photos, artwork, or certain light patterns supported by a translucent lens cap.