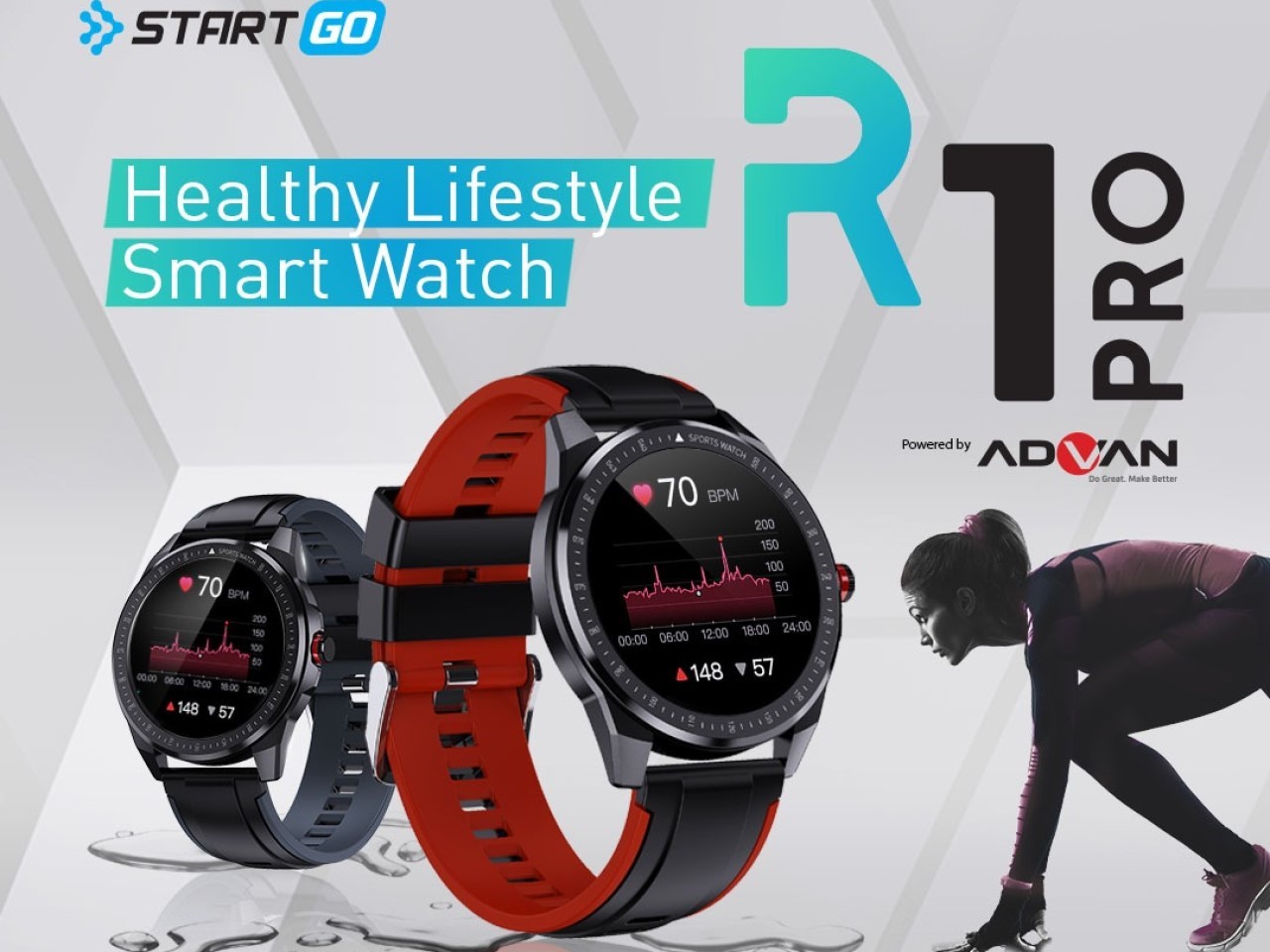 Gadgetren – ADVAN has officially presented its newest wearable device called StartGo R1 Pro and is currently available for orders until March 7, 2022.
As an attractive offer, during the ordering period each buyer will have the opportunity to get a discount of around IDR 200,000. This smart watch is priced at IDR 499,000 and can be ordered through e-commerce, which is ADVAN's official partner. ADVAN also provides an official StartGo warranty for 12 months.
StartGo R1 Pro appears with a casual and trendy design so that it is suitable when used to accompany users to exercise or also for everyday life. Meanwhile, the strap is available in two color variants which include black gray and black red.
In terms of appearance, the StartGo R1 Pro screen has an IPS panel and provides hundreds of watch faces that users can customize to their own tastes.
This smart watch also supports 15 sports modes and records health data such as monitoring heart rate for 24 hours and measuring blood oxygen levels to determine daily body conditions.
To detect the user's location, smartwatches also carry the A-GPS feature to meet running sports so that the distance traveled can be tracked while exercising. Users can also monitor sports paths via digital maps, including sharing the results directly on social media.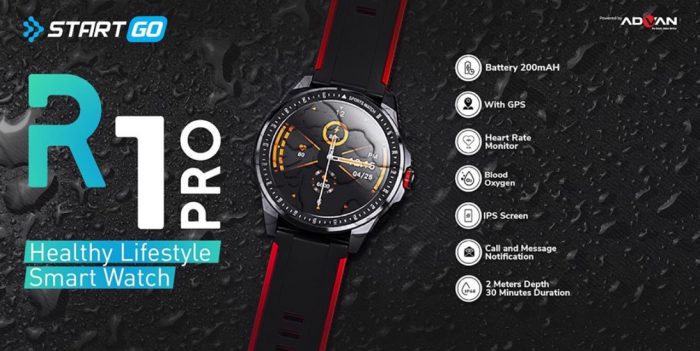 The battery has a capacity of 200mAh which is claimed to be used for up to 10 days and in standby position it can be up to 30 days. To view health data, users can use the Yfit application, which can be downloaded from the Google Play Store and can be connected via Bluetooth.
Through this application, users can monitor all activities ranging from Workout, Heart Rate, to Blood Oxygen at any time. In addition, through this smart watch, users can also receive SMS messages or incoming phone calls on their cellphones without being missed.
Thanks to IP68 certification, the StartGo R1 Pro can withstand water depths of up to 1.5 meters for 30 minutes and can withstand dusty environments. Chandra Tansri as CEO of Advan revealed that through this StartGo R1 Pro, ADVAN brings a healthy lifestyle to a more enjoyable level.