Suara.com – On Thursday, the Canadian government approved the use of Covifenz, the world's first plant-based Covid-19 vaccine.
The vaccine was developed by Medicago Inc, a biopharmaceutical company owned by Mitsubishi Chemical and Philip Morris, located in Quebec City.
Request a report Times of Indiathis is the first vaccine developed by Canada and also uses plant protein technology.
Until now, Covifenz has been allowed to be used by people aged 18 to 64 years.
Also Read:
Prosecutors Examine Blank Vaccine Injection Case Files in Medan
Canadian health authorities say the effectiveness of the vaccine is not yet known for those under 18 and over 64.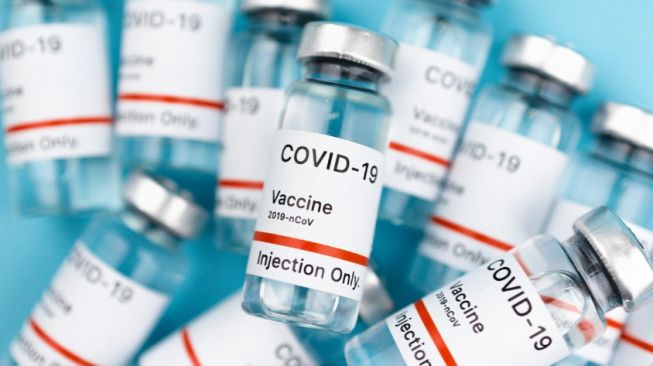 According to the official website, Covifenz consists of plant-based virus-like particles (VLP) from the spike protein of the Covid-19 coronavirus.
The vaccine used AS03 Glaxo adjuvant containing DL-alpha-tocopherol, squalene, polysorbate 80, phosphate-buffered saline.
Other ingredients include anhydrous monobasic potassium phosphate, anhydrous sodium chloride, anhydrous dibasic sodium phosphate, and water for injection.
Simply put, the vaccine uses plant proteins to produce particles that resemble SARS-CoV-2.
Also Read:
Nearly 10,000 Doses of COVID-19 Vaccine in South Sumatra Forced to be Destroyed: Vaccine Has Expired
Covifenz is divided into two sausages. Each dose contains 3.75 micrograms of SARS-CoV-2 spike protein (S) and 0.25 milliliters of adjuvant AS03.
In addition, the vaccine must be given at an interval of 21 days.
As per clinical trials, the vaccine was reported to be 71% effective in protecting trial participants aged 18 to 64 years against Covid-19.
Some of the possible side effects are skin redness, pain, and swelling at the injection site. Other symptoms include chills, fatigue, joint pain, headache, low-grade fever, muscle aches, nasal congestion, sore throat, cough, nausea and diarrhea.
According to researchers, the side effects will only last for a few hours to days. Severe allergic or anaphylactic reactions are rare after vaccination.