Suara.com – In several countries, the BA.2 variant or the stealth Omicron variant has dominated, including in Indonesia where 252 cases of the stealth Omicron variant have been detected.
Besides being confirmed to be 33 percent more infectious than the original Omicron variant that was first discovered in South Africa, the so-called stealth Omicron has different symptoms.
Citing KREM 2 News, Wednesday (2/3/2022) there are 2 typical symptoms of the Omicron stealth, according to the Health Officer of the Spokane Regional Health District (SRHD) Francisco Velazquez, namely dizziness and extreme tiredness.
These two symptoms come together with the common symptoms that patients with the Omicron variant complain about, in the form of sneezing, coughing, and sore throat.
Also Read:
Two 2 Years of Covid-19 Indonesia: Daily Cases in 6 Provinces Drop, Pandemic Eases?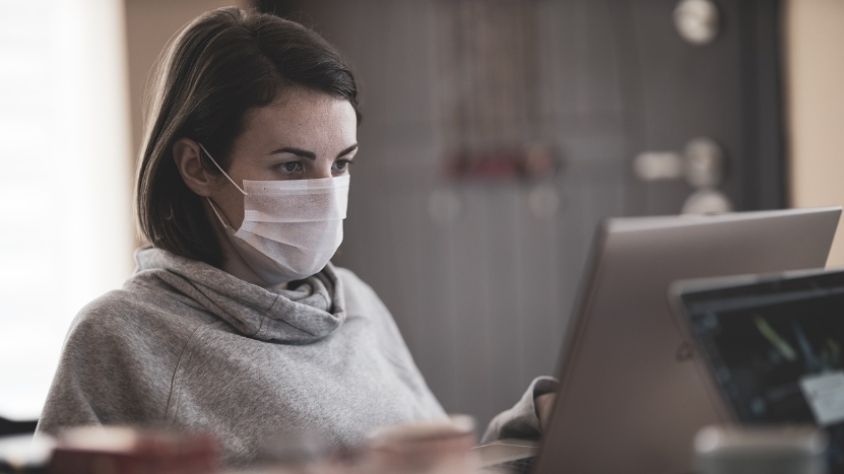 While what's special about this stealth Omicron is its ability to evade some tests, it's a temporary guess that it doesn't cause any more severe symptoms.
Citing Medical News Today, the stealth Omicron is already dominating in Denmark, Singapore, India, South Africa and Austria
The unique mutation of this stealth Omicron lies in the spike protein, making it easier to enter and penetrate into cells, even though the cells have been intervened thanks to vaccinations.
Specifically on spike proteins, Omicron stealth carried out 8 new mutations. This is why research predicts stealth Omicron is more infectious 33 percent faster than the previous Omicron variant.
A comparative national study of households in Denmark in late December 2021 and January 2022 found virus transmission to household members was 39 percent in stealth Omicron and 29 percent for BA.1 or native Omicron. Doctors and a number of health experts recommend getting tested for Covid-19 as soon as these symptoms appear.
Also Read:
How to Fill in the e-HAC in PeduliLindung before boarding a plane, new rules for domestic travelers starting March 3, 2022!