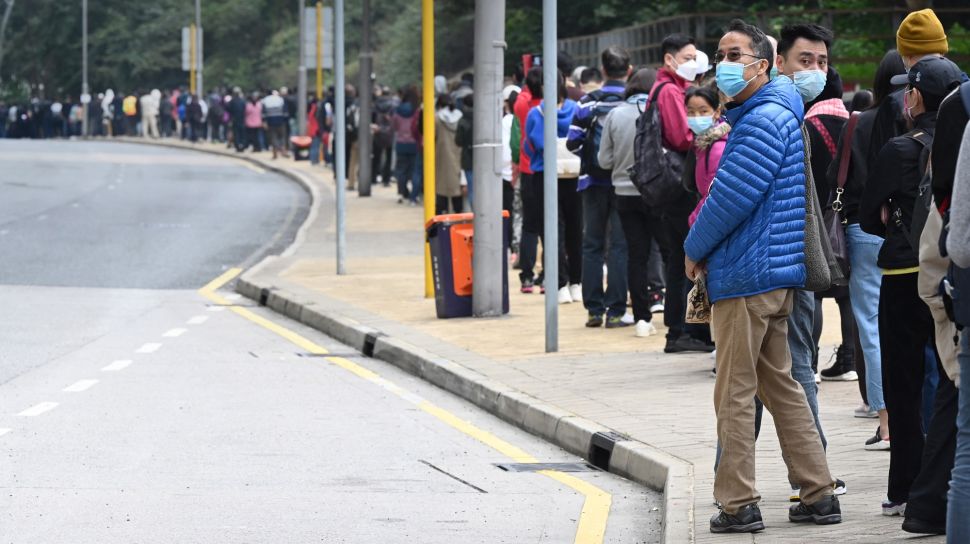 Suara.com – The Chinese government has again taken firm steps against officials deemed negligent in tackling the Covid-19 pandemic.
Recently, China's State Council dismissed the Minister of Home Affairs for the Hong Kong Administrative Region (HKSAR) Tsui Ying-wai because he was deemed not to be setting an example for the public in complying with the COVID-19 health protocols (prokes).
The decision was taken on February 24 taking into account China's Basic Law for the HKSAR and the advice of HKSAR Chief Executive Carrie Lam, China's State Council announced in Beijing.
Tsui submitted his application hours before the HKSAR government announced the results of its investigation into him on January 31.
Also Read:
Many Covid-19 positive health workers have recovered, the head of the Jogja Task Force ensures that the vaccine service runs normally
Tsui was accused of violating the anti-pandemic process for attending the 53rd birthday party of Witman Hung Wai-man, a member of the National People's Congress of China (NPC) from Hong Kong.
Fifteen top Hong Kong officials attended the birthday party, which was held at a restaurant in the Wanchai area on January 3 amid the outbreak of the Omicron variant of the COVID-19 outbreak.
Knowing this, Carrie reported to the central government in Beijing to follow up on Tsui's disciplinary violations.
Hong Kong is currently struggling to deal with the fifth wave of COVID-19, which is dominated by the Omicron variant.
The surge in cases in this wave has overwhelmed the Hong Kong government so that the central government intervened. [ANTARA]
Also Read:
Covid-19 Deaths in Hong Kong Soar, Mortuary Overwhelmed