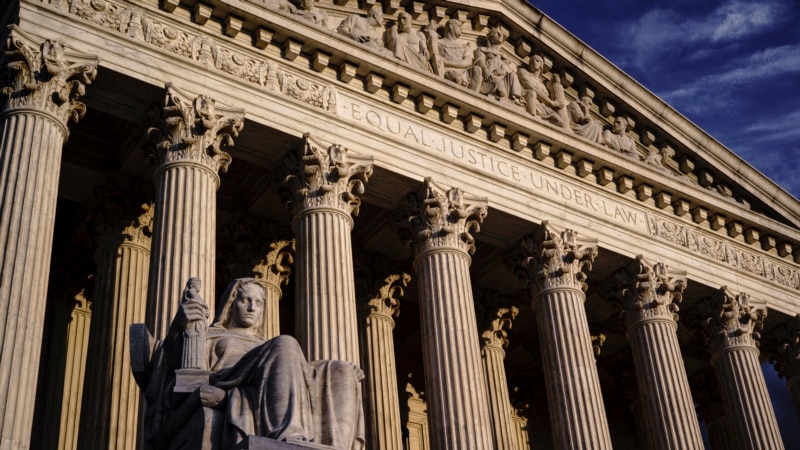 The US Supreme Court is hearing a case that its conservative majority could use to stifle the Biden administration's efforts to fight climate change.
The Biden administration is already facing congressional refusal to enact climate change proposals in its "Build Back Better."
Now Supreme Court justices, in Monday's argument, are hearing appeals from 19 states led by mostly Republicans and coal companies over the Environmental Protection Agency's (EPA) authority to limit carbon dioxide emissions from power generation.
The Supreme Court reviewed the case although there are currently no EPA plans to address carbon emissions from power generation, a development that worries environmental groups. They fear the Supreme Court could undermine any plans the Biden team has developed to address emissions from power plants. Biden has pledged to cut greenhouse gas emissions by half by the end of the decade.
Broad Supreme Court decisions could also undermine regulatory efforts that extend beyond the environment, including consumer protection, workplace safety, and public health. Some conservative judges have denounced what they see as the unrestrained authority of federal agencies.
That concern was evident in the Supreme Court's order that abandoned two of the Biden administration's policies to reduce the spread of COVID-19. Last summer, the conservative majority of judges in the Supreme Court, 6 to 3 voted to end the suspension of evictions due to unpaid rent. In January, the same six judges blocked requirements that workers at large companies be vaccinated or tested regularly and wear masks in the workplace.
West Virginia State Attorney General Patrick Morrisey, speaking at a recent event in Washington, described the power plant case as a matter of who should make the rules. "Is it unelected bureaucrats, or people's representatives in Congress?" said Morrisey. West Virginia leads the state in defiance of the broad authority of the EPA.
But David Doniger, a climate change expert at the Natural Resources Defense Council, said the Supreme Court's deliberations on the matter were premature, a view shared by the government. [my/lt]