Suara.com – Former foreign secretary and medical doctor Lord Owen said that Vladimir Putin had used anabolic steroids.
According to him, the change in the face of the Russian President is now the effect of muscle-enhancing drugs.
"He's on anabolic steroids, and he's very proud of his muscles and everything like that," Owen explained The Sun.
If not anabolic steroids, Owen suspects the 69-year-old president is using corticosteroids.
Also Read:
Vladimir Putin's wealth is said to have reached IDR 2,900 trillion
"If you use those drugs, the effect will make your face (look) like this," he continued.
Despite these allegations, anabolic steroids and corticosteroids are two different drugs.
The difference between anabolic steroids and corticosteroids
By page move united sports, Steroids are a class of compounds that all have a similar structure and bind to hormone receptors in the body.
Anabolic steroids bind to androgen receptors, whereas corticosteroids bind to glucocorticoid receptors. Both cause different effects on the body.
Also Read:
In response to economic sanctions, Vladimir Putin prohibits Russian citizens from conducting transactions abroad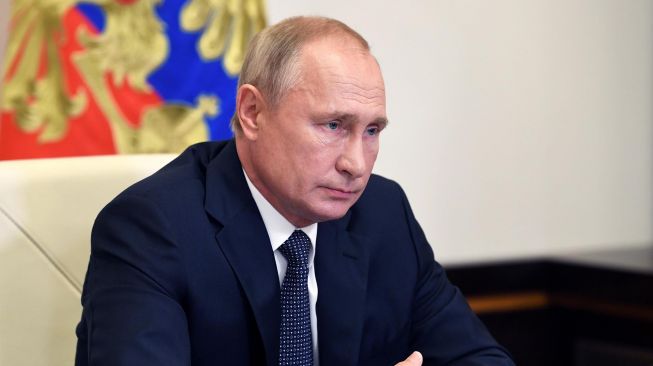 The body naturally produces testosterone, an anabolic steroid, which regulates bone mass, muscle, fat distribution, and sex drive (libido) as well as red blood cell production.
Meanwhile, the body also naturally produces cortisol, a corticosteroid. When cortisol binds to glucocorticosteroid receptors, it activates metabolic pathways that suppress inflammation and immune responses.
How do anabolic steroids and corticosteroids affect muscle strength?
Anabolic steroids improve performance, as they have a long-lasting effect (within months) on muscle mass and strength.
Athletes who use anabolic steroids still benefit from their long-lasting effects after they stop using them.
While corticosteroids offer a faster performance boost.
Injections into the muscle or oral pills can reduce pain and inflammation, which often result from extreme exertion.
Athletes report that corticosteroids help them cope with pain from extreme activities and allow them to recover more quickly. However, these benefits only last in the short term.