Suara.com – So far, people with diabetes are known to be one of the groups that are vulnerable to experiencing severity if exposed to Covid-19. But a new study finds a new link between Covid-19 and diabetes.
According to the findings of a recent study, severe COVID-19 patients may develop or develop diabetes while being treated. The good news, the condition is only temporary and their blood sugar levels can return to normal after that.
The researchers studied 594 patients who showed signs of diabetes while being hospitalized for Covid-19, including 78 without a previous diabetes diagnosis.
Compared to patients with pre-existing diabetes, many of the newly diagnosed patients had milder blood sugar problems but more serious Covid-19.
Also Read:
Train passengers to Yogyakarta boomed over the weekend, as many as 81 people were reported to be positive for COVID-19
About a year after leaving the hospital, 40 percent of newly diagnosed patients had returned to blood sugar levels below the limit for diabetes, researchers report in the Journal of Diabetes and Its Complications.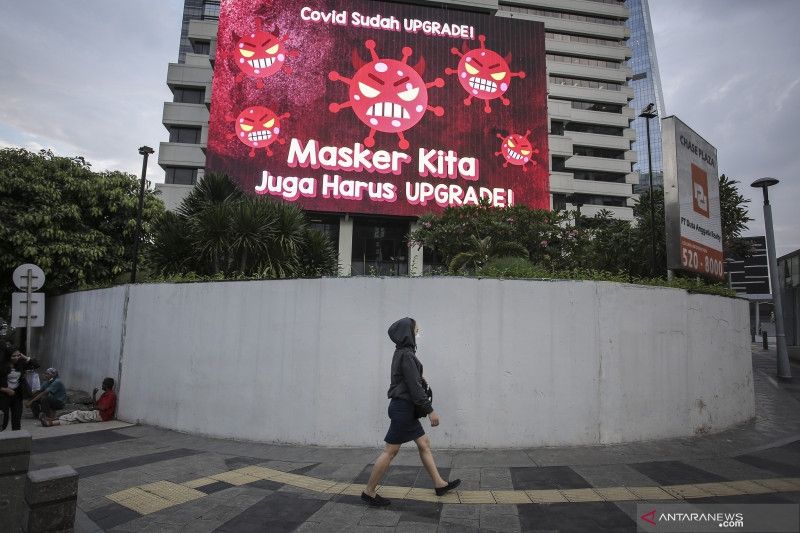 "This suggests to us that newly diagnosed diabetes may be a transient condition associated with the acute stress of Covid-19 infection," said study co-author Dr. Sara Cromer of Massachusetts General Hospital in Boston in a statement.
"Our results suggest that … insulin deficiency, if it occurs at all, is generally not permanent," Cromer said. "These patients may only need insulin or other medications for a short time, and it is therefore important for doctors to follow them closely to see if and when their condition improves."
New data illustrates a spike in the US coronavirus infection rate caused by the Omicron variant and a greater toll on minorities in the latest example of racial disparity in the pandemic.
Overall, for every 2,000 people in the United States, roughly one per day developed first-time infection when the Delta variant was dominant, compared with about 8 to 10 per day in January after Omicron took over, the researchers found. The racial divide is widening with Omicron, researchers reported Tuesday on medRxiv ahead of the peer review.
Also Read:
Can A Person Be Infected with Omicron Twice? This is the explanation and duration of reinfection
During the Delta period, the infection rate in black patients was 1.3 to 1.4 times higher than in white patients. With Omicron, it jumps to 3 to 4 times higher.