Suara.com – The Covid-19 pandemic has made many people often ignore the threat of other diseases. Especially with the increase in cases triggered by omicron, it seems that all attention is on the disease.
In fact, there are other diseases that also cause severity and even death. One of them is dengue hemorrhagic fever (DHF) which still causes fatalities. The proof is only 2 months of 2022 running, there have been 145 people died of dengue.
DHF is a disease caused by the dengue virus 'carried' by the Aedes Aegypti mosquito, characterized by typical symptoms such as high fever without other symptoms, without cough, runny nose, or shortness of breath.
This is as the latest data released by the Directorate of P2PTVZ of the Ministry of Health (Kemenkes) as of February 20, 2022, showing that during 2022 in the 7th week, there have been 13,776 cases of dengue infection with 145 people of whom died.
Also Read:
Omicron stealth is called more contagious, recognize the various symptoms and who is vulnerable to infection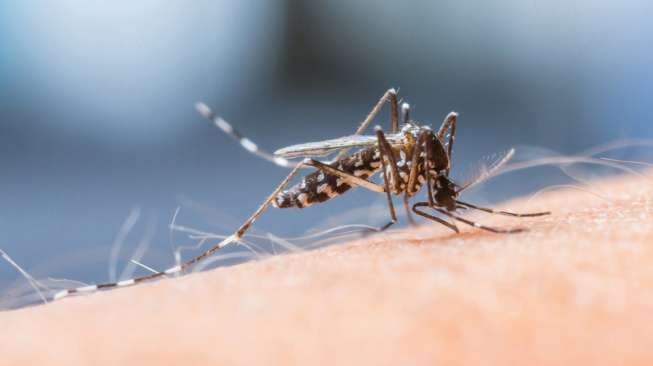 Of the cases of dengue infection, the government also found 21,177 people who were declared suspected of having dengue or experiencing symptoms of illness that may have been infected with the dengue virus.
During the first two months of 2022, 5,618 cases have also increased from 13 provinces, namely North Sumatra, West Sumatra, Bangka Belitung, Lampung, Banten, DKI Jakarta, West Java, Central Java, West Kalimantan, West Sulawesi, North Maluku, South Sulawesi and Papua. West
Then the new deaths also increased by 66 people in 9 provinces of North Sumatra, Bangka Belitung, Banten, West Java, Central Java, West Kalimantan, West Sulawesi, South Sulawesi and West Papua.
As for 2022, Bandung will be the highest city with 598 cases of dengue fever, the second is Depok with 394 cases, Bogor with 347 cases, Sumedang with 347 cases, and Cirebon with 317 cases.
"If accumulated from 2021 to 20 February 2022, there have been 71,044 cases, with 690 deaths," wrote the Instagram account @p2ptvz, quoted by Suara.com, Monday (28/2/2022)
Also Read:
There is an increase, the Deputy Governor of DKI Calls the Beds of All Covid-19 Referral Hospitals in Jakarta Filled with 40 Percent
From this data, the Ministry of Health concluded that the incidence or risk of dengue infection in Indonesia reached 26.1 per 100,000 population. Meanwhile, the risk of DHF death in Indonesia reaches 0.97 percent.